FIA European Truck Racing Championship - Most Preview
6th round preview of the 2014 championship.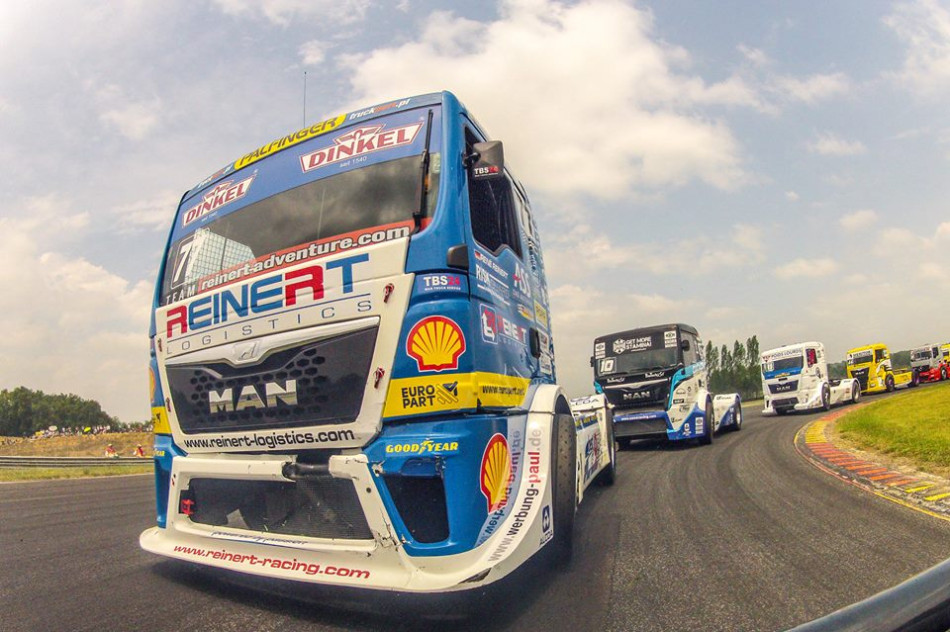 After a 6 weeks break, the FIA European Truck Racing Championship will take place at Most circuit, in Czech Republic. Located 80 kilometers North West of Prague, this nice track offers a good show to attendees year after year: in 2013, they were 90,000 to support truck drivers. This year, as usual, the spectacular chicane after the straight line should create intense racing moments.
Three Czech drivers will make here good results for sure. The 2 Buggyra drivers, Adam Lacko and David Vrsecky are respectively fourth and sixth in the overall rankings currently and with their Freightliner, they are really the outsiders of this championship. But don't forget Frankie Vojtisek! He is in the TOP 10 since the Red Bull Ring event. Last year, he has made good races at home and won a lot of points.
These guys will have to battle on track with the three excellent drivers who are standing at three first positions of the championship: Antonio Albacete, leading since the Nürburgring event, with 220 points, Norbert Kiss who is just three points behind and Jochen Hahn, third with 209. Points gaps are very small between the three and anything could happen next week-end.
Finally, Gerd Körber will be at Most with his Iveco: he likes the track and he will do his best to make it to the TOP 10, only 2 points away from him. In any case, with only 4 events remaining before the end of the season the show on track promises to be exciting.
The next event will take place in Belgium  at Zolder on the 20th and 21st of September.