FIA Cross Car Academy Trophy Reaches Penultimate Round in Italy
Three-way battle for the championship title with two rounds remaining for 13-16 year old stars

Valentino Ledda hoping home ground advantage will pay off as series comes to the boil

Close battle for all the top positions in the series, with strong interest being shown for the 20 seats available in 2023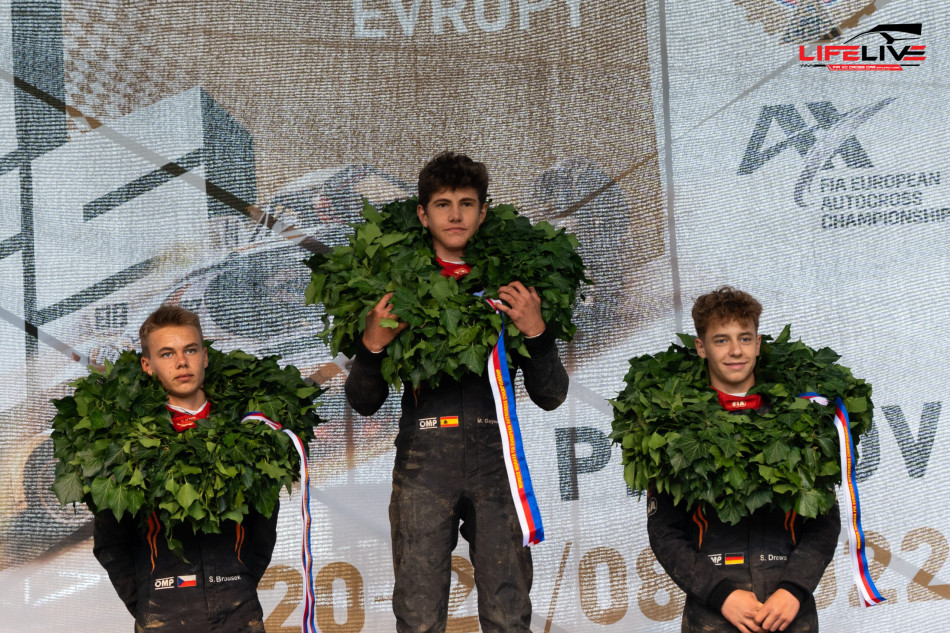 The FIA Cross Car Academy Trophy reaches its penultimate event of the season at the spectacular Maggiora Offroad Arena in Piedmont, Italy, an hour north-west of Milan.
The championship battle in the five-round series for aspiring rally, rallycross and autocross drivers aged from 13-16 years is shaping up to be a three-way fight between the most consistent performers in the field.
Spanish youngster Manuel Gayoso Vazquez leads the points standings after taking his second overall victory of the season at the previous event in Prerov last month. It was a remarkable display of determination from a driver who had to fight back after being caught out by torrential rain in the second qualifying heat.
Second in the points standings is Czech driver Stanislav Brousek, who has yet to reach the top step of the podium overall so far in 2022, but whose consistency with two second places and one third have kept him just seven points behind Gayoso Vazquez with two rounds remaining.
Five points further behind is Italy's Valentino Ledda, who will be hoping to take advantage from being on home soil as he bids for a second overall victory this season and the chance to get back on terms with his rivals in the title race.
Ledda, who won the second round of the season at Toldijk in the Netherlands, knows that with competition as close and fierce as that in the Cross Car Academy Trophy, a 12-point deficit is going to be hard to overcome. Nevertheless, the Italian charger is upbeat about his prospects.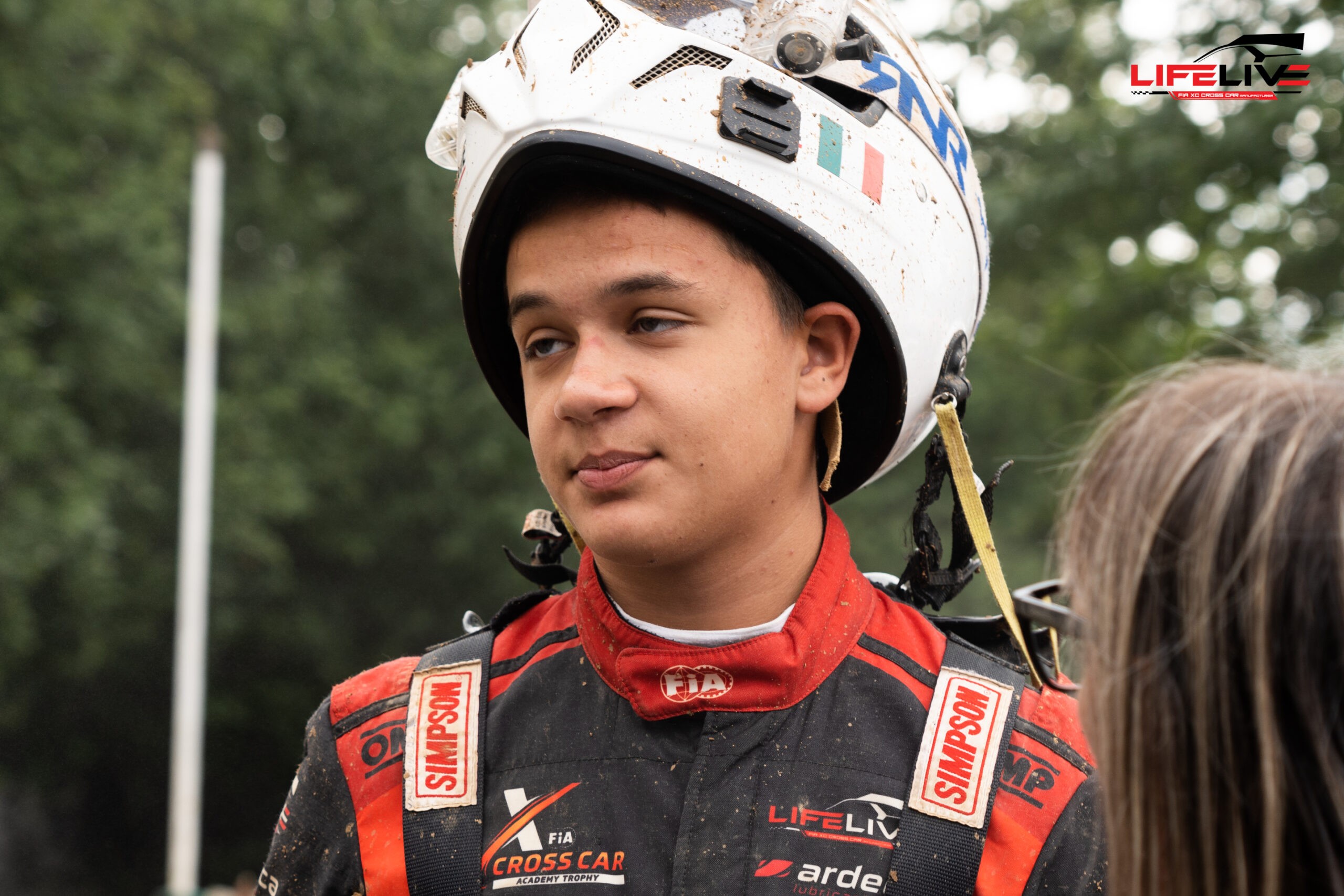 "Of course Miguel and Stanislav are fast – everyone is fast in the Cross Car Academy!" Ledda said.
"But if something is easy to win then maybe it is worth less than something that you have to fight for. I am really happy with my own performance, I have had a little bit of bad luck sometimes but things can change and there are lots of points remaining."
The FIA Cross Car Academy Trophy uses a single-chassis formula using the LifeLive TN5 cross car buggy, a two-wheel-drive machine boasting 75 horsepower from its Yamaha MT07 engine. Through each event, consisting of timed practice, three qualifying heats and a final, the drivers must race wheel-to-wheel on loose gravel, mastering the art of car control and sustaining momentum in the midst of frenetic action.
As well as the cars and full technical support from the Belgian team owned and operated by Yannick Neuville, the drivers receive one-to-one coaching and support from the team as part of the educational aspect of the series. Yannick's celebrated brother, 16-time FIA World Rally Championship event winner and five-time WRC runner-up Thierry Neuville, also takes a hands-on interest in these developing talents and is a regular member of the LifeLive event team.
Bubbling under and eager to show their talents at Maggiora, the top three contenders in the points will have to work hard to keep clear of other rising stars in the series on its Italian adventure. Germany's Samuel Drews has shown the pace needed to win qualifying heats but suffered poor luck in the finals so far this season – and luck can swiftly change.
Drews is currently locked in a battle to break through with Norwegian driver Eirik Steinsholt, Belgian youngsters Emilien Allart and Romauld Demelenne, Italy's Matteo Bernini and Cypriot-flagged lady racer Tara Laconico. A strong result at Maggiora could see any of these drivers vaulting up the order, with less than 20 points covering them from fourth place to ninth.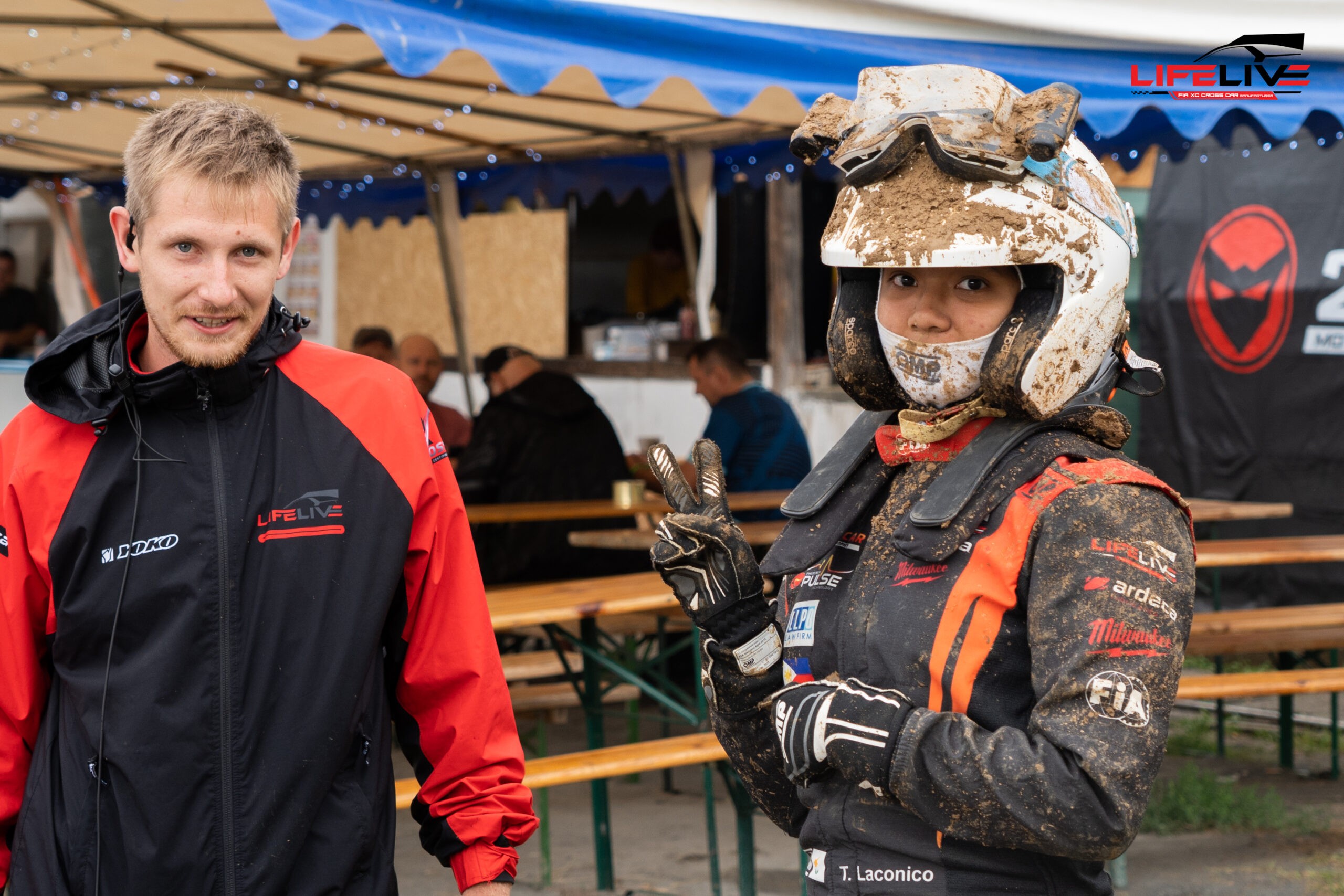 Already, enquiries over places for drivers in the 2023 FIA Cross Car Academy Trophy are being received from national motor federations (ASNs), to help promote their rising stars of the future. With the 2022 season having been priced at a highly competitive €21,250 per driver for all five events and driver support, the value of the series as a showcase for up to 20 drivers is being clearly illustrated.
Part of the learning process for the drivers is sharing the stage with the FIA European Autocross Championship and playing to packed crowds at the premier offroad venues in the region. Maggiora will provide this experience once again, as the FIA Cross Car Academy contenders sit side-by side with giants of autocross including Bernd Stubbe, Petr Nikodem and Kevin Peters.
Practice and the first qualifying heat for the FIA Cross Car Academy in Maggiora will take place on Saturday 24 September, with the remaining heats and final taking place the following day.
To find out more about getting a place on the grid please contact info@life-live.be
The latest news and information from the 2022 FIA Cross Car Academy can be found here: https://www.fia.com/events/european-autocross-championship/season-2022/classifications
Full championship information can be found here  https://www.xcacademytrophy.com