This page contains archived information and may not display perfectly
FIA Cross Car Academy Trophy Reaches Halfway Point at Prerov
The FIA Cross Car Academy Trophy contenders reach the halfway point in their 2022 season at Prerov in the Czech Republic this weekend (August 20-21), with two rounds gone out of the five to be held in the premier junior off-road competition.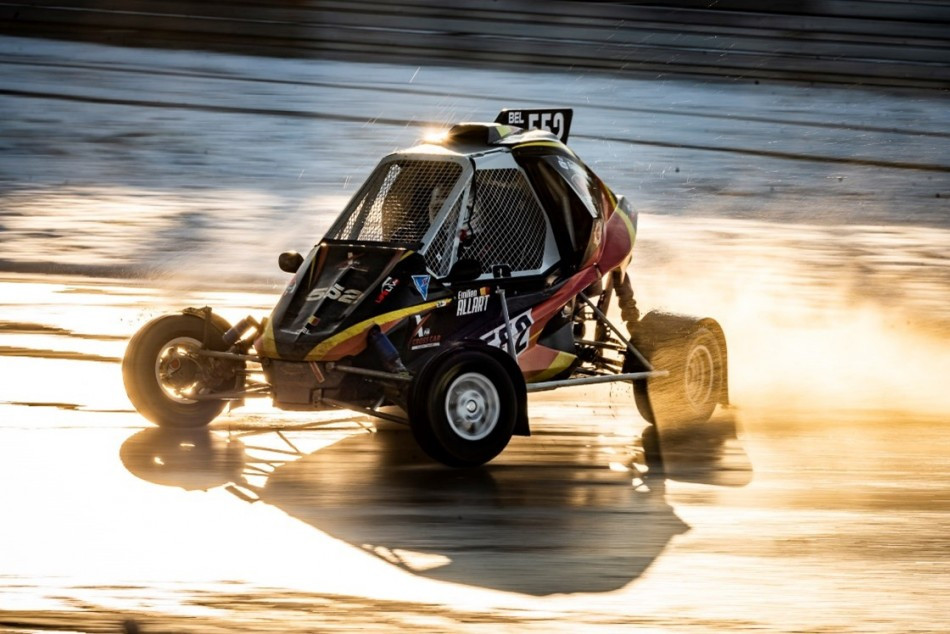 The championship remains wide open among the drivers, who are between 13 and 16 years of age and competing in a fleet of identical 75-horsepower LifeLive TN5 Cross Car machines, prepared and run by the expert Belgian outfit. As well as preparing the cars, the drivers receive coaching and tuition throughout the year from LifeLive's world-class support team.
The points table is currently headed by Spaniard Miguel Gayoso Vazquez, who built upon his second place finish at the opening round of the year in Matschenberg, Germany in May to take victory at Toldijk in the Netherlands last month.
Just one point behind Gayoso Vazquez is his good friend and close rival, Italian teenager Valentino Ledda, who was the winner in Matschenberg and again finished on the podium in third place at the second event.
Coming to the Czech Republic, however, presents an opportunity to local prospect Stanislav Brousek to shine and close the gap at the top of the standings. Brousek finished third in Germany and second in the Netherlands, putting him in third place overall just six points behind Gayoso Vazquez.
"It will be a really special weekend for me, Prerov is one of the most popular motorsport venues in the Czech Republic and we are passionate about autocross in my country," he said.
"Of course, everyone is improving, the team at LifeLive is giving all the drivers their best chance to succeed, and you cannot doubt the talent of anyone in the races. It's fun to compete against them, but to race in front of your home crowd in such a series as the FIA Cross Car Academy is special, and I hope there will be a lot of support."
Prerov is one of the most historic venues in the European autocross world, having been founded in 1961 and hosting top level autocross competition since 1969. The FIA Cross Car Academy will compete in support to the FIA European Autocross Championship classes at this daunting venue, which features the daunting 'Mammoth Jump' as the key feature of its challenging layout.
Behind the top three in the points standings, the battle remains equally tight between Norway's Erik Steinholt, the Belgians Romuald Demelenne and Emilien Allart, Germany's Samuel Drews, Italy's Matteo Bernini and Cypriot female contender Tara Laconico.
A strong showing at Prerov would hoist any of these contenders into the title conversation as the 2022 FIA Cross Car Academy goes into its second half, meaning that the challenge of the Czech Republic comes with enormous importance for all of the drivers taking part in this year's series.
For full points standings please visit HERE (https://www.fia.com/events/european-autocross-championship/season-2022/classifications)
For live timing and results from Prerov, please visit HERE (https://www.chronomoto.hu/fiaautocross/onb/index.php?event=AX_2022_07)
For further information on the FIA Cross Car Academy please visit HERE (https://www.xcacademytrophy.com)
To watch highlights from the first round of the 2022 FIA Cross Car Academy season, please visit HERE (https://www.youtube.com/watch?v=fC6f6A-rxgg)
To watch highlights of the second round of the 2022 FIA Cross Car Academy season, please visit HERE (https://www.youtube.com/watch?v=nmgS2cS7keU)