THE FIA COMMUNITY HONOURS THE MEMORY OF ROAD TRAFFIC VICTIMS
On Sunday 15 November, the FIA Community supported the World Day of Remembrance for Road Traffic Victims (WDoR) on the theme 'Remember, Support, Act'.
Celebrated by the European Federation of Road Traffic Victims (FEVR) since 1995 and endorsed by the United Nations since 2005, WDoR is a major advocacy day for road traffic injury prevention. It commemorates the many millions killed and injured on the world's roads, as well as the families and friends who are tragically affected by road crashes.
This year, for its 25th edition, WDoR aims to remember those killed or seriously injured on the roads, acknowledge the great work of the emergency services, draw attention to ways road traffic victims and their families can be better supported post-crash, and promote evidence-based actions to prevent further road traffic deaths and injuries.
FIA President Jean Todt, who also serves as the United Nations Secretary-General's Special Envoy for Road Safety, said: "COVID-19 has reminded us to revalue human life, where one preventable death is too many. Today, we gather in silence to remember the 1.4 million lives lost and the 50 million more injured with life-sustaining disabilities each year on the roads. I would like to congratulate FEVR for their work in promoting the World Day of Remembrance for Road Traffic Victims for 25 years now. Their support for road victims since 1995 has enabled to bring this day to a large community of victims, road safety stakeholders and institutions worldwide. I hope you will join us in remembering and supporting those who have suffered from the carnage on our roads."
At the invitation of the World Health Organization, Jean Todt also participated in a global commemoration held online on 13 November with United Nations Secretary-General António Guterres, Jamaica Prime Minister Andrew Holness, WHO Director-General Dr Tedros Ghebreyesus, Child Health Initiative Global Ambassador Zoleka Mandela, Bloomberg Philanthropies Founder Michael Bloomberg, as well as families of road traffic victims. 
The FIA Formula One World Championship, the FIA World Endurance Championship and the FIA World Touring Car Cup promoted WDoR2020 by organising family pictures in Turkey, Bahrain and Spain.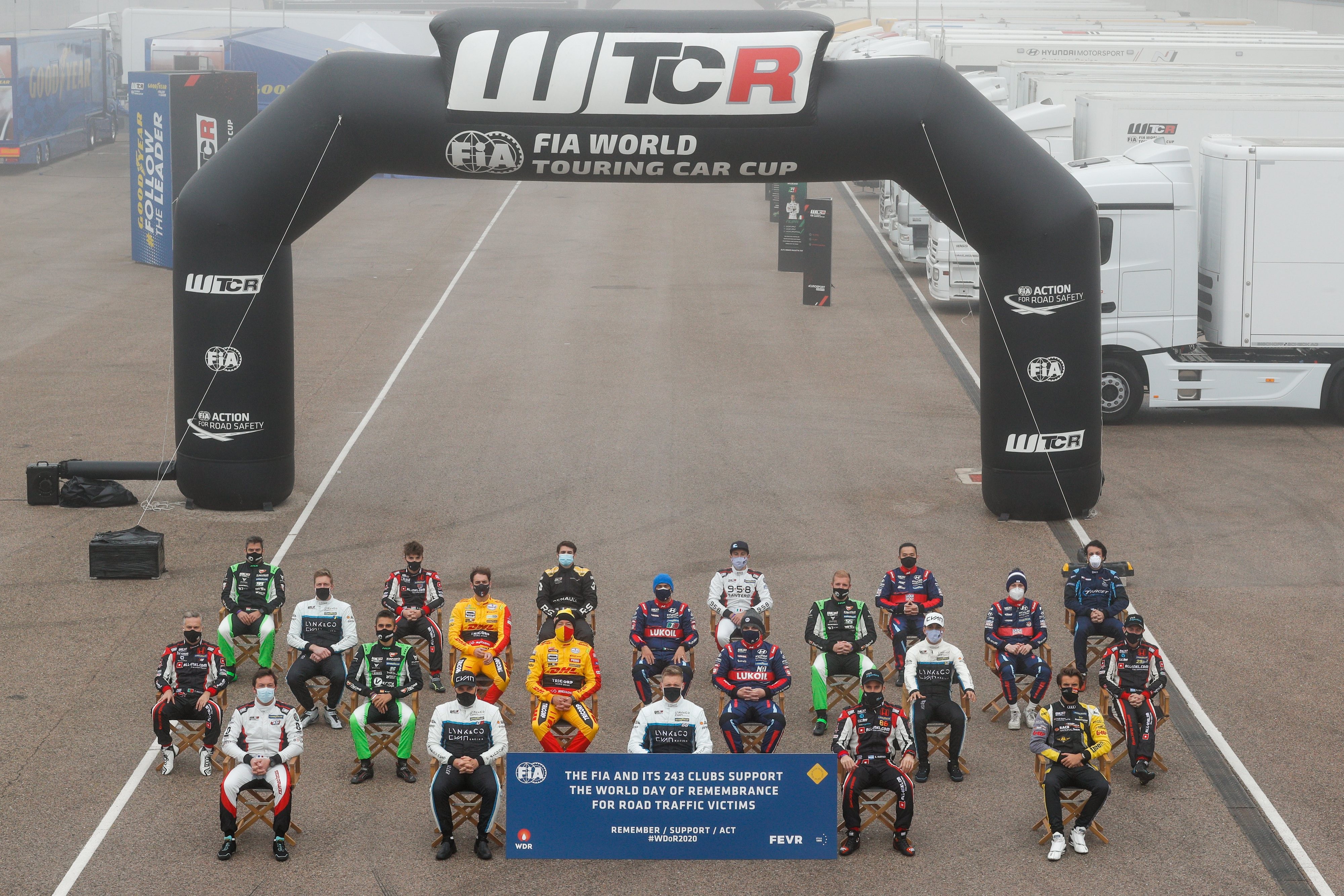 A video message was also recorded with the 20 F1 drivers at the Turkish GP.