FIA and Michelin promote road safety rules in China
As part of the road safety partnership signed in 2011 between Michelin and the FIA, Michelin has created the first theatre play on road safety entitled 'In The Name Of Love, On The Way Of Safety' which premiered in Shanghai on 30 August 2017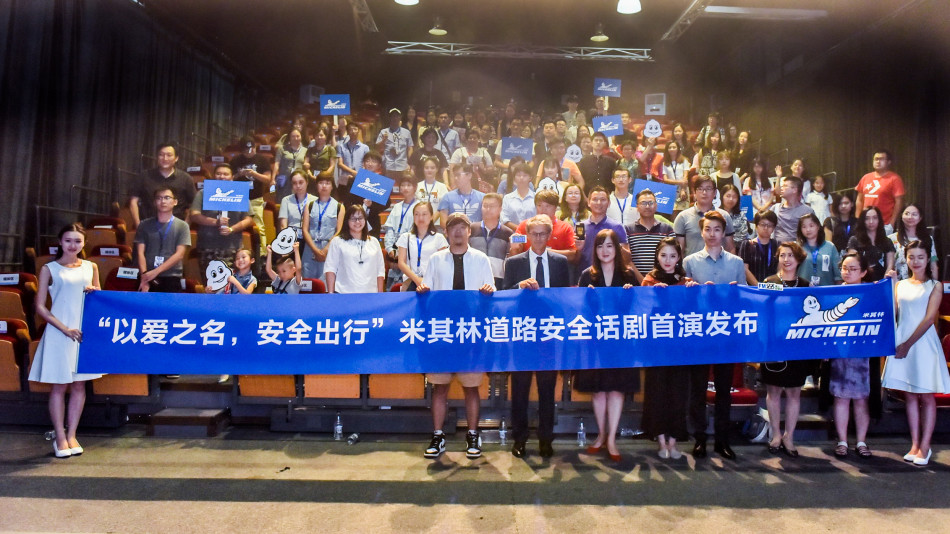 Directed by Michelin and famous Chinese director Zhang Xuanhao, the play tells the story of couples whose travels are interrupted by road safety issues. Easy-to-understand plots and carefully written dialogues put the emphasis on the main FIA Golden Rules such as 'Check your tyres' or 'Don't text and drive'.
The play is part of Michelin's efforts to raise awareness on road safety issues in China, as expressed by President of Michelin China, Bruno de Feraudy: "Over the years, Michelin has continued to hold non-profit public campaigns themed on road safety, from road safety on campus to collaborated programmes with driving schools, anti-drunk driving projects, safety training camps, etc. This year, we are aiming to make our public campaign more lively, combining a public road safety campaign with a theatre play is a brand-new concept for Michelin. To our delight, the audiences were very pleased by the stage play."
FIA President Jean Todt said: "I was delighted to learn that the theatre play, initiated by our trusted partner Michelin as part of FIA Action for Road Safety, was well-received by the public. I think that this initiative managed to communicate key safety messages in China where around 200,000 people lose their lives every year due to road traffic crashes."   
Michelin also developed both online and offline communications in China in 2017, including a livestream of the whole event on 163.com (one of the mainstream websites in China), cooperation with radio stations in key cities including Shanghai, Beijing and Guangzhou, and a 7-day interaction on Weibo (one of the most popular social networking sites in China used by more than 30% of Internet users).