FIA advocates for a new approach to effectively tackle the road safety challenge at the 3rd Global Ministerial Conference on Road Safety
The 3rd Global Ministerial Conference on Road Safety held on 19-20 February in Stockholm, Sweden, was the occasion for the FIA to reassert its role as a key advocate for safer roads and call for a renewed commitment to reduce the number of deaths on the world's roads.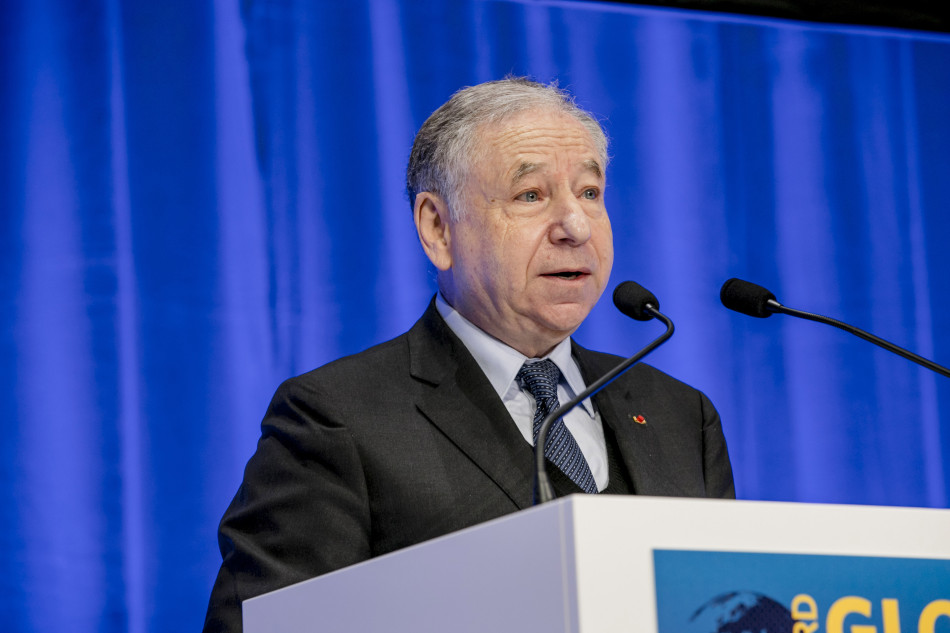 After two days of discussions, FIA President Jean Todt, who also serves as the United Nations Secretary-General's Special Envoy for Road Safety, was invited to take part in the closing panel of the Global Conference. During his intervention, Jean Todt acknowledged the success of the event. "Representatives of more than 140 countries have travelled to Sweden in the name of strengthening road safety, and to take stock of the work done in the past decade. Through some rich, innovative and powerful exchanges, we've journeyed to the future, to plan our roadmap for the coming years," he said.
As each year 1.35 million people die on the world's roads, Jean Todt pointed to the challenge of reaching the United Nations Sustainable Development Goals and called for a change in how road safety is addressed in order to finally achieve positive results. "Our aim is to ensure that transport systems, no matter how they are configured, are safe, sustainable, and equitable. To do this, there's one thing we can and must ensure as we travel home: that we will all commit to making safety the underpinning value of how we act in the interest of road safety for all. We must ensure that safety is the driving force behind the evolution of mobility and transport," he declared.
Jean Todt concluded by asking all stakeholders to turn commitments into concrete actions: "The will to act is there – we have heard so from ministers. We garnered great interest, mobilised actors, and collected needed tools. Today, we can add the final ingredient: a commitment to make safety the core value of all we do as citizens, ministers, road safety experts, manufacturers, and consumers when it comes to our mobility systems."
FIA Members were strongly represented at the Conference with 62 delegates coming from 37 Member Organisations from 32 countries and their support of this vision was expressed in their will to follow up with their respective governments after the Conference and ensure that agreed recommendations are implemented.
The Global Conference also set the perfect stage for FIA Members to come together and share best practice and experience. On Tuesday, before the official programme started, FIA representatives were invited to a workshop session to prepare for the high level discussions that were to follow in the coming days.
After opening speeches from FIA President Jean Todt and FIA Foundation Chairman Lord George Robertson, they had the chance to listen to presentations given by the International Transport Forum on the FIA-ITF Safer City Street network, the Global Alliance of NGOs for Road Safety on the #CommitToAct campaign, and iRap on the FIA Star Rating for Schools toolkit developed for FIA Clubs. 
This meeting allowed FIA Clubs to engage with members of the FIA High Level Panel for Road Safety, with Mark Rosekind, Chief Safety Innovation Officer at Zoox and former Administrator of the National Highway Traffic Safety Administration, who spoke about the "Future of Vehicle Safety between Technology and Regulation". 
FIA Members were also given the floor with Riksförbundet M Sverige CEO Caroline Drabe explaining the Club's role in helping Sweden to become one of the best performing road safety countries, and Kungliga Automobil Klubben Chairman of the Expert Commission Anders Ydstedt talking about the urgent need to tackle the lack of road safety education among vulnerable road users, especially young people. 
Encouraging FIA Members to share a common position during the Global Conference, FIA Deputy President for Automobile Mobility and Tourism Thierry Willemarck concluded by saying that Automobile Clubs can play a decisive role in contributing to the creation of a road safety culture at the local, national and global level.
To ensure this new vision and approach for road safety is carried forward, FIA President Jean Todt released "Millions of Lives to Save on the Roads", making the case for a road safety revolution and urging all stakeholders to take action now to deliver radical change.
Photos:
main - ©Mikael Ullén
body - ©Annika Berglund for FIA