This page contains archived information and may not display perfectly
F4 – SEA Championship to Carry Malaysian F1 Grand Prix Legacy
Malaysian Prime Minister Y.A.B. Dato Sri Mohd Najib voices support for FIA Formula 4 SEA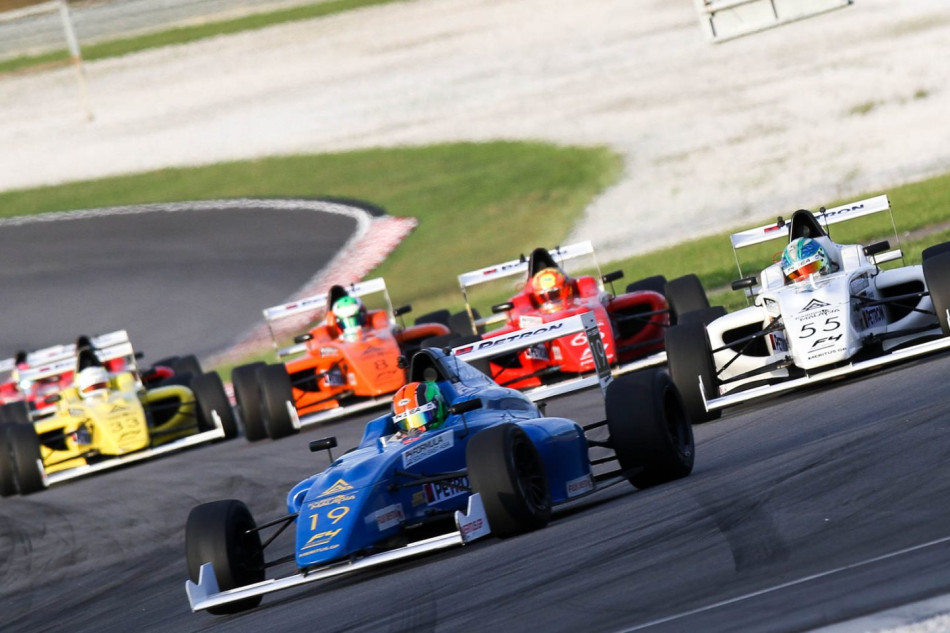 In 1999, Sepang International Circuit, Southeast Asia's most impressive purpose-built F1 facility, hosted the first Malaysian F1 Grand Prix. For almost two decades, the race has been at the pinnacle of motorsport in the country, and ignited a myriad of motorsport-related industries, rejuvenating sectors of the economy and attracting major international investment.
For the region's motorsport community, the Formula 4 South East Asia (SEA) Championship – certified by the FIA, is the Grand Prix's most exciting legacy, providing a professional, prestigious and comprehensive launch pad for young talent.
The series is organised and run by promoters Asian Autosport Action which has, since 1996 under the banner of Meritus GP, helped nurture seven talented drivers on their way to success, including former F1 drivers Rio Haryanto of Indonesia, India's Narain Karthikeyan and Takuma Sato, who this year became the first-ever Japanese driver to win the Indy 500. Many others, including Malaysians Jazeman Jaafar, Daniel Woodroof and Afiq Ikhwan Yazid, got their start with entry-level championships such as the AsiaCup, which is now upgraded to the Formula 4 SEA Championship.
While F4 SEA offers young motorsport athletes a unique opportunity, the championship's organisers have far wider goals. Malaysia's investment in F1 generated massive interest from the younger generation eager to explore opportunities in motor racing and are now pursuing motorsport-related careers such as automotive and mechanical engineering, race car dynamics and analytics, sports journalism, event management and education. For the past 20 years, the team behind Formula 4 SEA has been training and developing Malaysians and building an Asian autosport ecosystem to create and employ a highly-skilled workforce and promote entrepreneurism.
In the wake of Formula 1, this sporting ecosystem continues to grow, commencing with the Formula 4 SEA Championship – the first FIA step to F1 in South East Asia - which educates local and regional race drivers as well as a support crew of technicians, engineers, administrative staff, PR and television producers, photographers and a host of professionals who have chosen to specialize in this high-tech global industry.
The final Malaysian F1 Grand Prix will be held at the end of September, where the F4 SEA Championship drivers will share track time with their F1 heroes. Carrying the legacy of the Malaysian Grand Prix into the future, the F4 SEA Championship is already on pole position to produce the region's next F1 star. For South East Asia's young talent, the race is just beginning.
Malaysian Prime Minister Y.A.B. Dato Sri Mohd Najib said: "The Formula1 World Championship is a great podium to promote Malaysian engineering skills and our talented sportsmen such as Nazim Azman and Isyraf Danish. I look forward to celebrating the success of our FIA Formula 4 SEA Championship at Sepang on the 1st October."