F4 – Fernandez leads standings after first round of 2017 Italian Championship
Venezuelan driver Fernandez secured maximum points winning all three races at Misano last weekend (31 March – 2 April)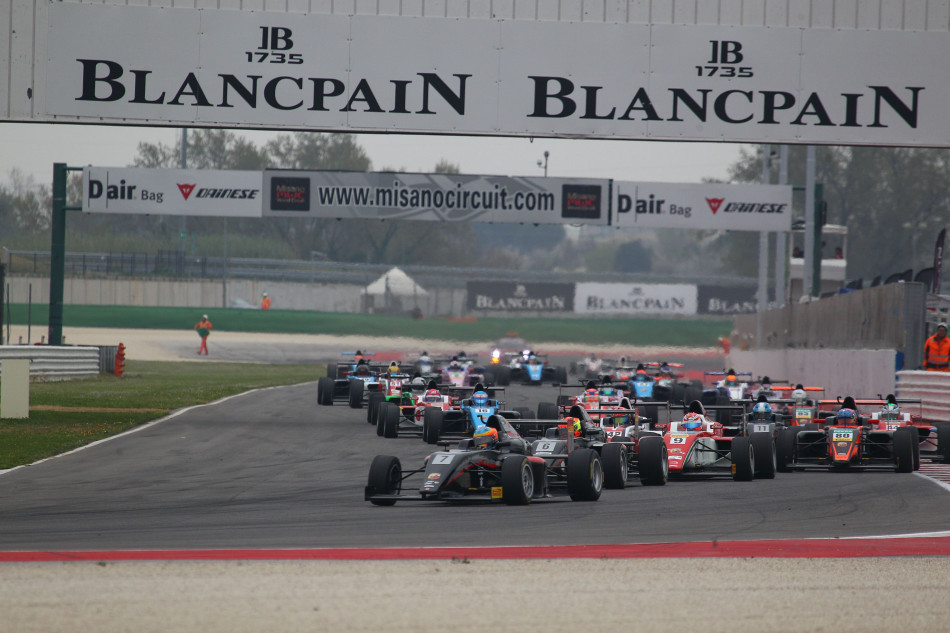 75 points in three races, the fruits of three victories: the Venezuelan Sebastian Fernandez and the Bhaitech team have marked themselves as among the early favourites to win this year's Italian F4 Championship powered by Abarth.
Behind him is his team mate, the Italian Lorenzo Colombo, who took 48 points from the weekend thanks to a fourth place in Race 1 and two subsequent second placings. Third in the standings is the Russian Artem Petrov (DR Formula), second in Race 1 and third in Race 3, on 33 points.
Just 5 points behind Petrov is the Dutch driver Job Van Uitert (Jenzer Motorsport), followed by the 2016 Rookie Trophy champion, the Estonian Juri Vips (Prema Power Team), on 27 points. From sixth through to tenth in the standings we find the New Zealander Marcus Armstrong (Prema Power Team, 25 points), the Brazilian Enzo Fittipaldi (Prema Power Team, 21), the Guatemalan Ian Rodriguez (DRZ Benelli, 14), the German Lirim Zendeli (BWT Mucke Motorsport, 12) and another Dutch driver in Leonard Hoogenboom (Cram Motorsport, 4).
In the Rookie Trophy, Fittipaldi is the leader, thanks to the 68 points obtained with two Rookie wins and a second placing. He is followed by the Italian Leonardo Lorandi (Bhaitech), who was penalised 15 seconds in Race 2 which therefore meant a potential win went up in smoke, which in turn benefited Fittipaldi. For Lorandi, he has 53 points whilst in third is the Argentine Giorgio Carrara (Jenzer Motorsport), followed by the Italian Andrea Dell'Accio (Henry Morrogh Racing) on 32 points and then the French driver Alessandro Ghiretti (BDL Motorsport, 26 points).
Sophia Flörsch leads the Women's Trophy for BWT Mucke Motorsport on 75 points.
In the Team's Championship, Bhaitech is out front on 123 points, ahead of Prema Power Team (64), DR Formula (37), Jenzer Motorsport (32) and DRZ Benelli (14).
The Italian F4 Championship powered by Abarth continues over the weekend of May 5-7 at Adria International Raceway.