This page contains archived information and may not display perfectly
Euro RX: Hungary returns to host opening 2022 event
 The 2022 FIA European Rallycross Championship opens at Nyirád in Hungary this weekend (21-22 May), with a strong field assembled for the Euro RX1 and Euro RX3 categories.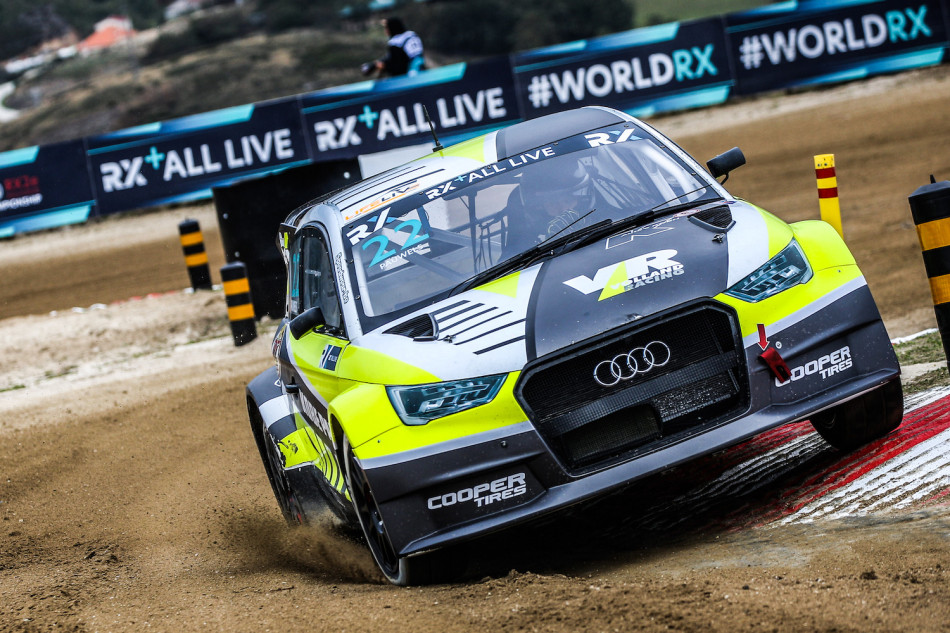 Absent from the highest level of international rallycross for nearly a decade, Nyirád – located 25 kilometres from Hungary's famous Lake Balaton – makes a welcome return. Characterised by technical curves, dramatic elevation changes and a host of overtaking opportunities, it is known as the 'Red Cauldron' for the distinctive colour of its unsealed surfaces – having been built on the site of a former bauxite quarry. It was a popular fixture on the Euro RX calendar from 2006 to 2013.
During that time, drivers of the calibre of Kenneth and Timmy Hansen, Andreas Bakkerud, Timur Timerzyanov and Reinis Nitišs all ascended the top step of the podium in Hungary, often on their way to clinching the coveted crown. Two more names are set to join that roll of honour this weekend.
In the headlining Euro RX1 series, there are several favourites among the 22-strong field. Two-time champion Anton Marklund is one of several competitors to have raced at Nyirád before, and the Swede – who will be behind the wheel of a SET Promotion-run Hyundai i20 – has fond memories of the track.
"It's really exciting to be going back to Hungary," the 29-year-old, who finished second there in 2012 en route  to that season's TouringCar title, said. "I have only good memories from the event. The audience was really passionate – it was a great crowd to race in front of.
"Competing in rallycross brings a lot of joy in terms of action and adrenaline, but there are a special few circuits where it is every bit as rewarding simply to go out in free practice as it is in the races, and alongside Höljes and Hell, I would include Nyirád on that list."
Marklund will face tough opposition this weekend, from the likes of Jānis Baumanis (#YellowSquad) – the highest-returning driver from last season – multiple Andros Trophy winner Jean Baptiste 'JB' Dubourg, reigning Euro RX3 Champion Yury Belevskiy (Volland Racing) and 2021 Cooper Tires 'Rookie of the Year', Sivert Svardal.
Other leading contenders are René Münnich – who celebrated his maiden Euro RX1 success at Lohéac last summer – Enzo Ide, entering the fray following a learning campaign alongside multiple world champion Johan Kristoffersson in World RX, rising star Patrick O'Donovan making his debut and Ulrik Linnemann, who rejoins the series after placing inside the top five in the Super1600 (now Euro RX3) standings on seven consecutive occasions between 2011 and 2017.
Three-time European Autocross Champion Tamás Kárai spearheads the Hungarian charge, joined by five of his countrymen, while home heroes are also in abundant supply in Euro RX3, making up almost a third of the entry list and led by Zsolt Szíjj 'Jolly', who reached the rostrum in Catalunya last year.
Škoda stars Jan Černý and Jiří Šusta will take the fight to the all-conquering Audi brigade, which is represented by series sophomore Damian Litwinowicz, Portuguese duo Nuno Miguel Da Costa Araújo and João Ribeiro and Kobe Pauwels, who impressed on his way to being runner-up in 2021's title battle and whose father Koen competed at Nyirád a decade ago.