ERC - ERC Junior Gryazin secures Poland victory
FIA European Rally Championship 2018: Round 7 - PZM Rally Poland: Leg two report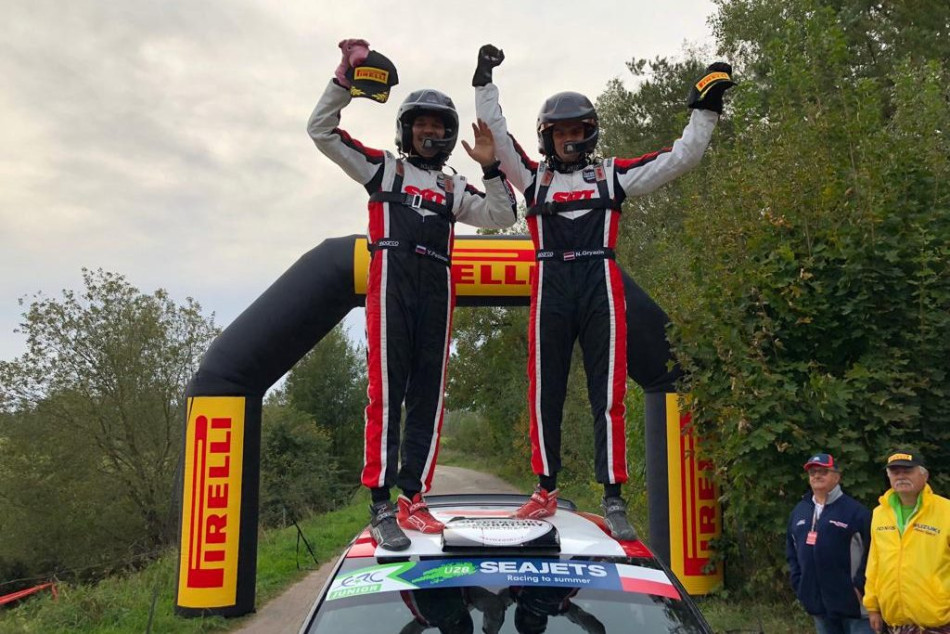 Nikolay Gryazin has secured his first FIA European Rally Championship win this season with victory on PZM Rally Poland, surviving a late charge from Hyundai development driver Jari Huttunen.
Running on worn tyres, ERC Junior Under 28 star Gryazin lost time throughout this afternoon but still managed to beat Huttunen, who threw caution to the win on the rally's final stage, Baranowo.
Huttunen brought his battle-scarred Hyundai i20 home with a rear puncture, broken bumper and spoiler in a last-ditch attempt to overhaul Gryazin for overall victory.
Despite winning Baranowo by 4.6s, it was not enough for Huttunen, Gryazin hanging on for victory by only 8.3s. Huttunen had incurred a 10 second penalty for checking in one minute late to SS14, which transpired to be pivotal in settling the lead battle.
Toksport WRT's Chris Ingram completes the overall podium and secured second in ERC Junior U28, holding off ŠKODA AUTO Deutschland driver Fabian Kreim. Fellow ŠKODA driver Miko Marczyk finished fifth, ensuring four of the top five positions were occupied by young stars in R5 cars.