ETRC Russian races
For the fourth consecutive time, Russia hosts the FIA European Truck Racing Championship at the circuit of Smolensk.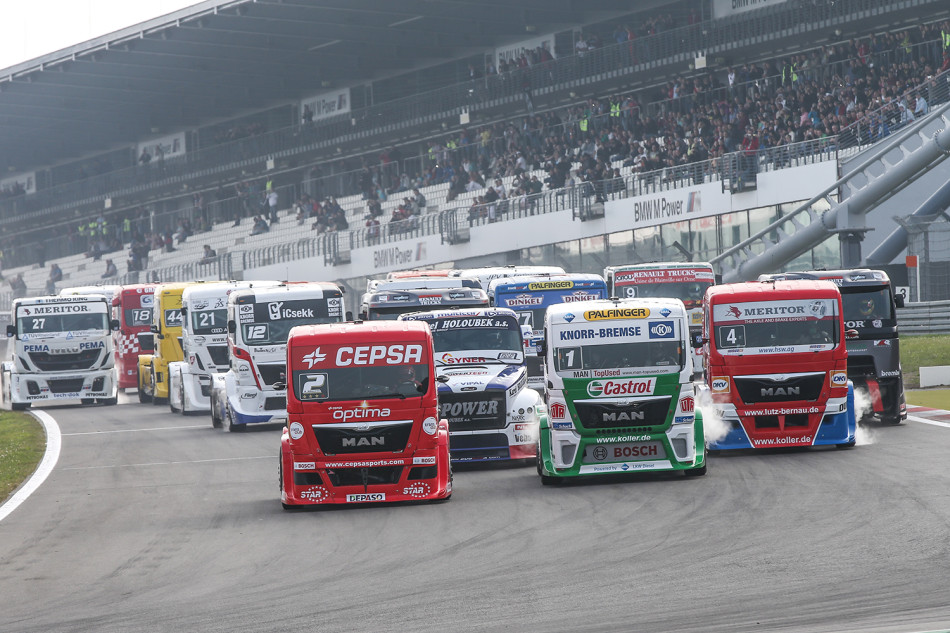 Located at 400 km in the west of Moscow, this technical track includes narrow corners that will test the drivers' skills. The races featuring our 20 truck masters will delight the audience.
Antonio Albacete still holds the top of the provisional standings with 210 points. The German representative, Jochen Hahn, now closely follows only 12 points behind. Any slightest error could pay the price !
Third place will be contested between Markus Oestreich, David Vrsecky and Norbert Kiss. Even the two MKR drivers, who continue to progress, could have great opportunities in races 2 and 4 with the grid reversed.
The sixth event will be followed up at the Most circuit, Czetch Republic in the last weekend of August.