ETRC Le Mans 2013
The final round of the European Truck Racing Championship takes place on the Bugatti circuit in Le Mans on 12 and 13 October.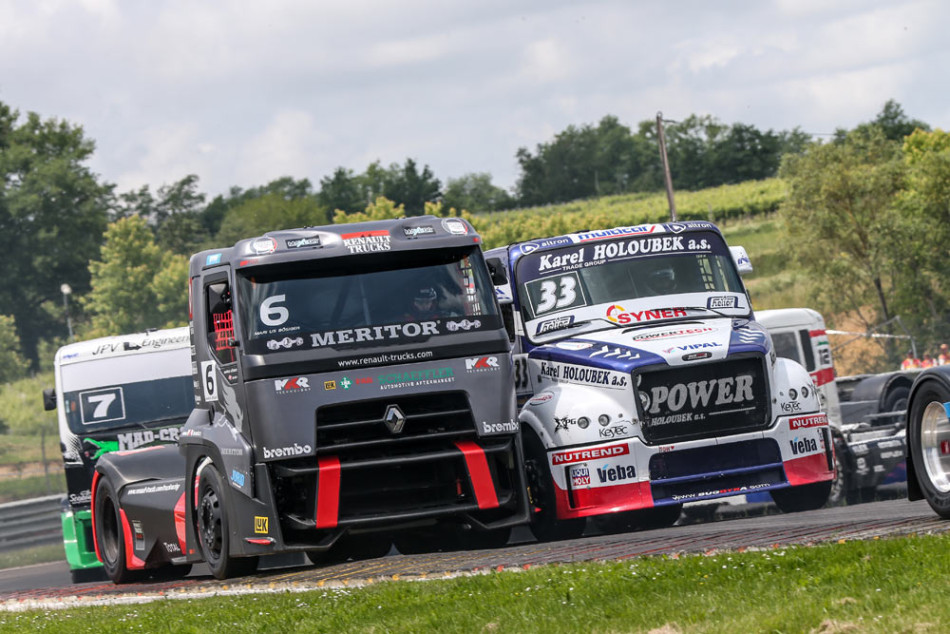 The races promise to be exciting with only 11 points between Antonio Albacete and Jochen Hahn!
Last year, Jochen succeed in the first race and it was enough to crown him champion. This year, we will certainly have to wait a little bit longer to know the name of the championship's winner.
Norbert Kiss and David Vrsecky are currently tied for the fourth place with 264 points. If we look at the results of 2012 at Le Mans, Kiss won two times but Vrsecky made ​​a great season 2013 and both drivers will use all opportunities.
The FIA prize-giving ceremony will close this racing week-end with all participants of the 2013 edition of the European Championship Truck Racing.