ETRC gears up for penultimate round at Le Mans
Goodyear FIA European Truck Racing Championship enters the penultimate weekend of the year as the series heads to Le Mans Bugatti Circuit, where, with five races in spare, Norbert Kiss can wrap up his fifth series title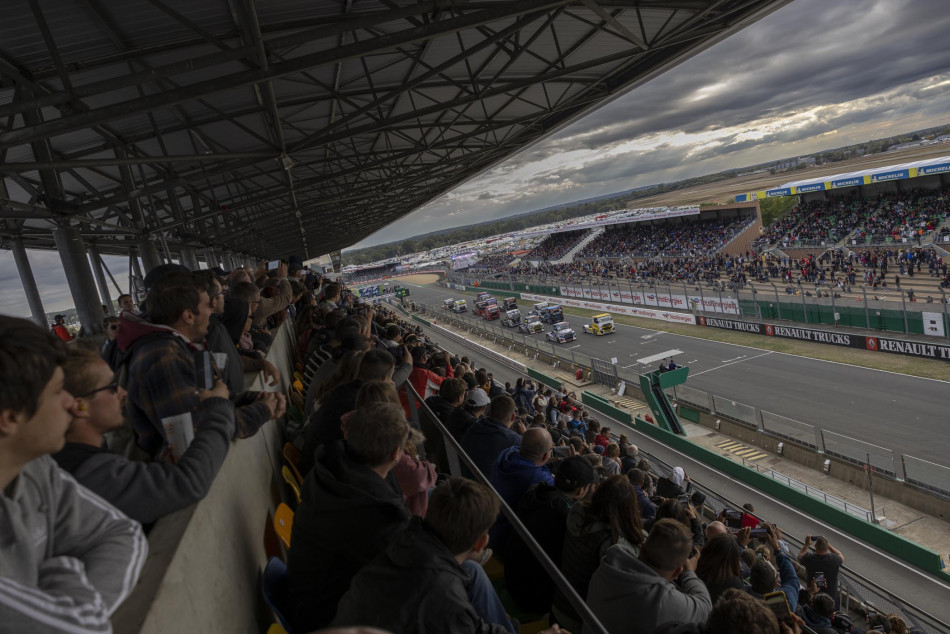 Round seven of this year's Goodyear FIA ETRC season held at Le Mans leads the championship into the season-concluding double-header, with Spain's Circuito del Jarama, scheduled the weekend after the French event, marking the season finale.
There are still 120 points up for grabs in the championship standings, but with Kiss enjoying a comfortable 70-point lead, the Hungarian ace enters the French round confident of securing the title with one round to go.
Kiss, however, will not be able to clinch the title until at least the third race of the weekend, depending on how he performs in Saturday's races. However, given his impressive throughout the course of this season, it is likely that he will keep his closest rivals, Jochen Hahn, Sascha Lenz and Antonio Albacete, at bay.
Behind Kiss' back, the battle for second in the final standings is a close and open contest with just 39 points separating the second from the fourth in the ranking. Hahn currently holds the advantage, having pulled out a bit of a gap over Lenz and Albacete after a weekend at Zolder. The pair is split by 12 points as both Lenz and Albacete have been having a season of highs and lows. The German seems to have the edge on the Spaniard, but momentum could swing the other way just as quickly with eight races still left in the season.
André Kursim's performance in Belgium put him ahead of Steffi Halm in the battle for fifth in the overall standings, with just eight points splitting the pair. Jamie Anderson is trailing the fifth-place fight by eleven points and although he is not out of contention, another challenging weekend like Zolder could put him on the back foot.
The action will traditionally take place from Saturday and will continue on Sunday, with each day featuring a qualifying session and two races, with the second race on each day featuring a semi-reversed grid.