This page contains archived information and may not display perfectly
Entries Open For FIA GT World Cup's Third Edition at The Macau Grand Prix
FIA GT World Cup - Entries opening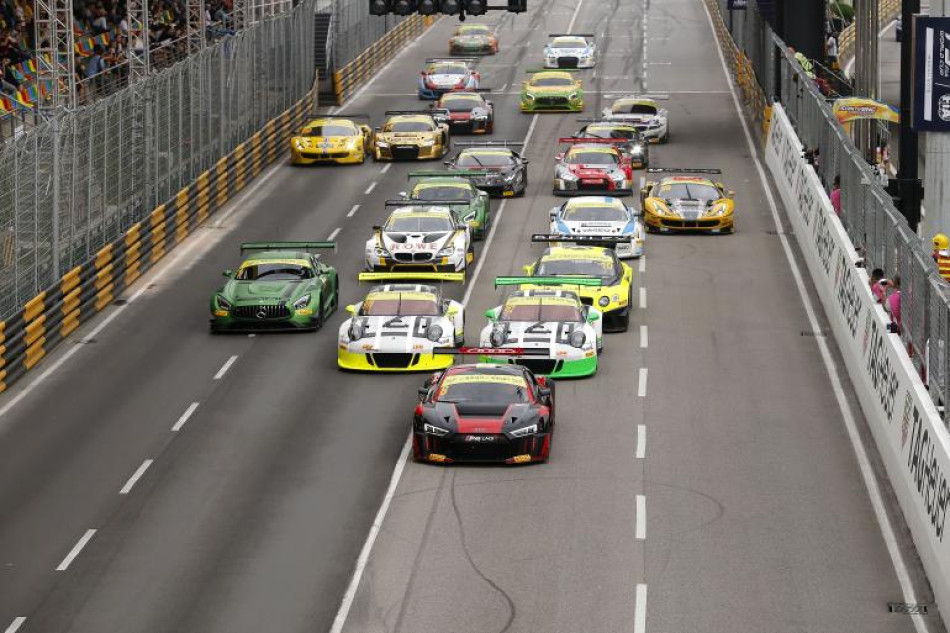 Professional drivers and manufacturer-supported entries only, GT-specific circuit improvements and better race management flexibility highlight 2017 changes
The FIA has opened applications for entries in the 2017 FIA GT World Cup, scheduled to take place on 16-19 November at the Macau Grand Prix.
The 6.2-kilometre (3.8-mile) Guia street circuit is unique in the region and regarded as one of the world's best and most challenging driver's tracks.
Initiated in 1954, the Macau GP has been a must-see event for more than four decades and it took another leap forward in 2015 with the introduction of the FIA GT World Cup, awarding World Cup-winning status to the successful driver and a manufacturer.
The inaugural 18-lap race was won by Maro Engel for Mercedes-Benz in 2015, with Audi's Laurens Vanthoor winning a remarkable 2016 race despite finishing the race on his roof.
The Macau Grand Prix will look to build on its success in 2016, where almost 700,000 viewers (an increase of 1320% on 2015) tuned into the livestream of races from Macao on FIA-owned channels such as Facebook and FIA.com. This was in addition to the global television coverage that the famous event received.
For the third running of this unique single-driver celebration of elite GT drivers and manufacturers, the FIA GT World Cup will feature a number of changes introduced with the aim of further boosting the prestige of the race.
The following changes will be undertaken this year, thanks to the joint efforts of the FIA, the AAMC and the Macau Grand Prix Organizing Committee:
Only professional drivers (Gold or Platinum standard) will be permitted to enter
Only manufacturer-supported cars will be included
No entry fee for manufacturers (only individual cars)
18-25 (maximum) cars
Improvement in the recovery of GT cars (following new Technical Regulations and new equipment for this specific purpose)
Safety improvements to be made specifically for GT cars specifically focusing on kerbs ad T1 & T2, debris fences, better use of TECPRO barriers
The race format will remain the same, with two 30-minute practice sessions, a 30-minute qualifying session, 12-lap (or 60-minute) Qualifying Race, and the Main Race of 18 laps (or 75 minutes).
Following the timing challenges encountered with the 2016 race due to an extended red flag period, the GT racing sessions will be better scheduled to maximise the track time for the FIA GT World Cup. These changes will see more time allowed before and after the races to cater for delays, or unforeseen on-track circumstances.
The restart procedure will also be reduced from ten minutes to five minutes at the resumption of racing after a red flag.