EMSO has renewed the Three-Star level FIA Environmental Accreditation
The Emirates Motorsports Organization (EMSO) has successfully renewed the Three-Star level Environmental Accreditation from the Fédération Internationale de l'Automobile (FIA) for another two years.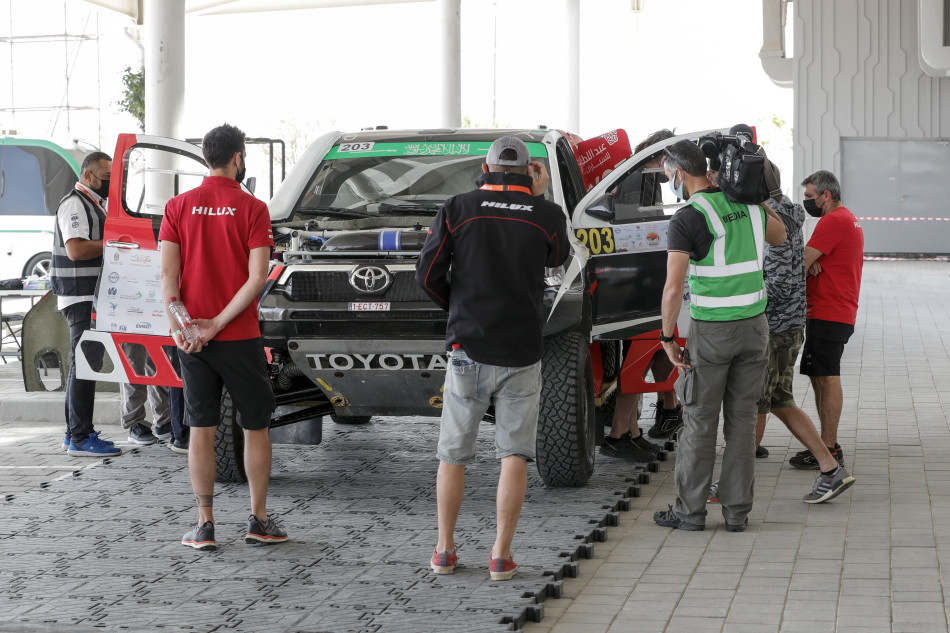 "We are proud to have been awarded with the FIA Environmental Accreditation at a Three Star level for another two years. In the UAE we now have the national motorsport authority and F1 circuit (Yas Marina Circuit), both awarded with the Three-Star FIA Environmental Accreditation which is an excellent achievement towards UAE goals. EMSO will continue efforts to remain an environmentally friendly and sustainable organisation.", said Khalid Bin Sulayem, President of the Emirates Motorsports Organization (EMSO). One of the biggest environmental actions EMSO has taken in the past years was at the Dubai International Baja 2021, which was the first FIA and FIM Bajas World Cup event, run on solar power.
This accreditation is the highest level accreditation in the FIA Environmental Accreditation program, which is awarded to bodies, organisers and promoters of world championships and to major teams and manufacturers that show best practices in implementing the environmental management system during all their activities and demonstrate their commitment to continuously seeking to improve and develop mechanisms and programmes for environmental sustainability.
EMSO's commitment is defined in the EMSO Environmental Management System. The EMSO has increased efforts to minimise waste, promote recycling and use of recycled materials, and use resources more efficiently to reduce consumption at events like the F1 Abu Dhabi Grand Prix, Abu Dhabi Desert Challenge, the FIA and FIM Cross-country rallies World Championship and Dubai International Baja, the FIA and FIM Bajas World Cup.
For biggest motorsport events, EMSO provides officials and staff with reusable water bottles which helps saving over 3,500 kg of plastic bottles yearly.
Event's merchandise for officials is made of recyclable materials.
From November 2022, reusable cutlery will be made available to 700 F1 officials.
Another important area of EMSO's programme is digitalisation. Most of internal day to day processes are now online including the issuance of documents and licences.
Photo:
The Dubai International Baja 2021 scrutineering area was protected with over 300sqm of reusable temporary tiles made from 70% post-consumer recycled plastic to protect the surface.