DRONE AND VERTICAL MOBILITY ACADEMY LAUNCHES MEDICAL DRONE START-UP CHALLENGE WITH ROYAL AUTOMOBILE ASSOCIATION OF SOUTH AUSTRALIA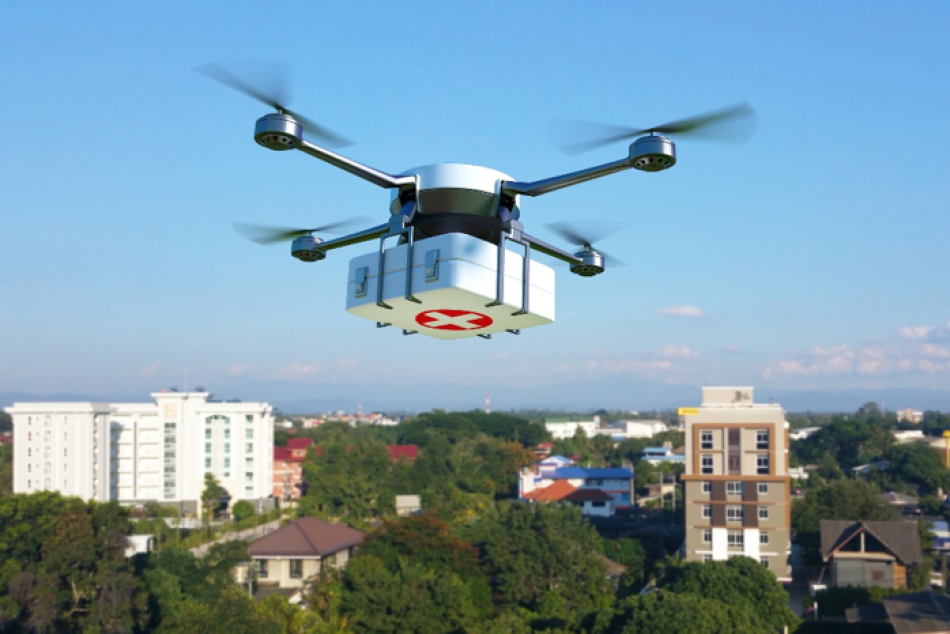 "Medical Drone Logistics is at the heart of our mission as Mobility Clubs. With the successful initiatives started by the FIA Member Clubs in the Netherlands (ANWB) and Germany (ADAC), we want to expand access to this incredible technology by partnering with start-ups that bring further innovative ideas into the mix," said Head of the Drone & Vertical Mobility Academy Nicolas Brieger.
As healthcare in Australia is under severe stress due to COVID-19 fatigue of health professionals, and the ongoing effects of the pandemic, the Medical Drone Start-up Challenge aims to identify start-ups that can help RAA South Australia provide an efficient and innovative solution to reduce this stress and complement the Telehealth services it already offers.
When it comes to ensuring in-time delivery of emergency blood products or the rapid deployment of defibrillators, drones can play a decisive role in saving lives.
Indeed, in the case of out-of-hospital cardiac arrests, early defibrillation increases the chance of survival. Time to treatment is critical for survival with every minute delay in defibrillation resulting in a 7% to 10% reduction in survival. Trials using drones have been successfully completed in Sweden in 2020, with a median time benefit of 1.52 min with drones arriving prior to the ambulances, and in Canada where the use of drones for this type of delivery was declared feasible.
"Medical drone logistics really has the opportunity to save lives here in Australia. Considering the existing infrastructure we have as RAA South Australia and our local partners, collaborating with a start-up can really kick things into gear," stated Angela DiFabio from RAA South Australia.
Start-ups wiling to take up the challenge are invited to apply until 30 November. The Medical Drone Start-up Challenge is not restricted to start-ups in South Australia even though the pilot project will be conducted there.
The winner will receive a contract of 20,000 EUR for services rendered within the pilot project, will be given priority for the implementation phase, and will have the opportunity to engage with other FIA Clubs worldwide.
For more information and to participate in the Medical Drone Start-up Challenge, please click here.