FIA

About FIA

Statutes

Governance

FIA for Society

Courts

Sport

Competitions

World Championships

Circuit

Rallies

Cross-Country

Regulations

World Championships

Circuit

Rallies

Cross-Country

Off-Road

Hill-Climb

Members

FIA Events

FIA Sport Services

Club Development

International Sporting Calendar

Diversity and Inclusion

SUSTAINABILITY

FIA Mobility Services

CLUB DEVELOPMENT

ADVOCACY PROGRAMMES

TOURISM SERVICES

FIA For Society
TACI ORGANISES TOURING RALLY CAR EVENT FOR WOMEN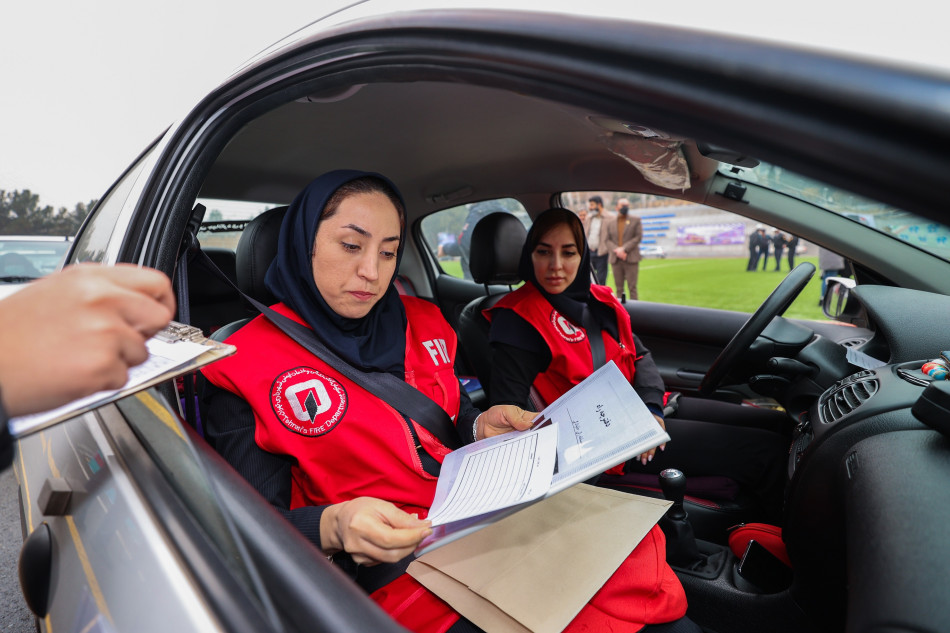 The Touring Rally Car event organised in cooperation with Tehran Traffic Police on the occasion of the Women's Day in Iran aimed to promote safe driving and enhance navigation skills among women. 
Before the event, participants attended training classes and briefing sessions delivered by TACI on Rally's rules and regulations and how to navigate using a road map. 
Prizes were awarded by the TACI President and Head of Tehran Traffic Police to the first, second and third placers. The ranking was established based on navigation skills and compliance with driving principles, traffic rules and regulations.