AUTOMOBILE ASSOCIATION PHILIPPINES STRENGTHENS ROAD SAFETY EDUCATION 
FOR LOCAL COMMUNITIES
The Automobile Association Philippines (AAP) Advocacy Department continues to sustain its road safety education initiatives through a series of trainings and webinars conducted online and face-to-face for schools and communities.

Biyahero: Road Safety Mentors Training
On 20 April, AAP held a virtual training entitled "Biyahero for Community: Road Safety Mentors Virtual Training" with local community leaders, staff members and traffic enforcers from Barangays Sacred Heart, Pansol, Krus na Ligas, Kamuning and San Roque.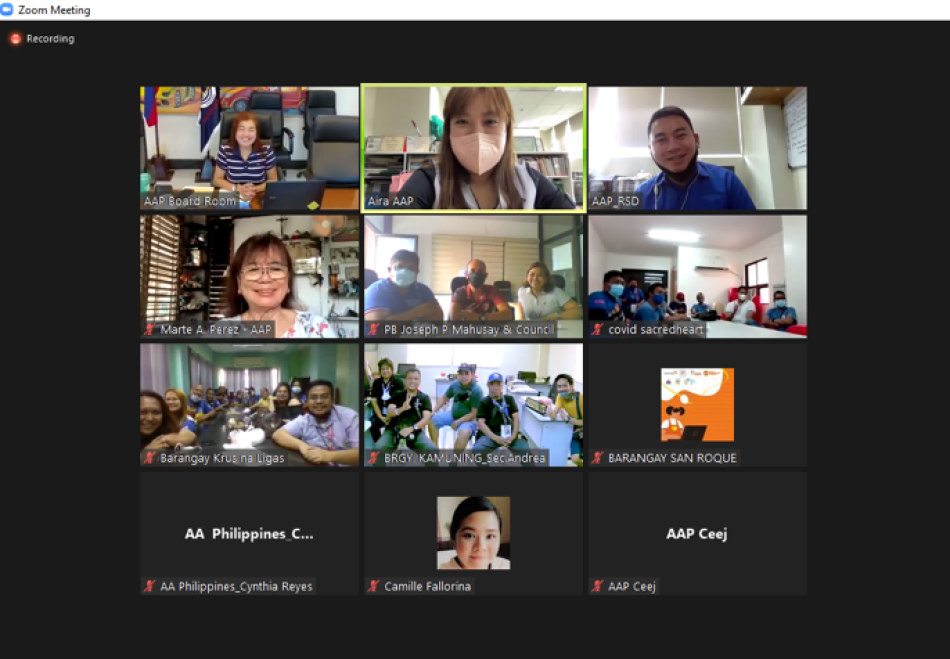 On 26 April, AAP facilitated its first ever face-to-face road safety event since the beginning of the COVID-19 pandemic. The Road Safety Mentors Training was held at the covered court of Barangay Socorro with 60 community leaders and staff in attendance.
On 19 May, the same programme was brought to Barangay Kamuning where over 30 local Barangay officials and personnel had the opportunity to learn about defensive driving, road safety and basic traffic enforcement. Philippine Global Road Safety Partnership (PGRSP) Secretary General Bert Suansing was the guest speaker for the onsite event.
In partnership with Pilipinas Shell, one of the biggest oil companies in the country, the Biyahero campaign aims to bring together the private and public sectors to make the nation's roads safer for all road users.
At the end of every seminar, all participants received road safety campaign materials such as The Republic Act (RA) 4136 or Philippine Traffic Code booklets, reflectorised vests, and #3500LIVES t-shirts.
Stay Bright Road Safety Forum for Students
On 29 April, 155 students from Old Balara Elementary School learned about the importance of being visible on the road during the Stay Bright Webinar and Workshop held online.
On 18 May, another Stay Bright event was held with the students and faculty of San Diego Elementary School.  Almost 200 students attended the online workshops that focused on pedestrian safety for kids.
On 19 May, the first face-to-face Stay Bright event since the beginning of the COVID-19 pandemic was held with the students of Benigno S. Aquino, Jr. Elementary School.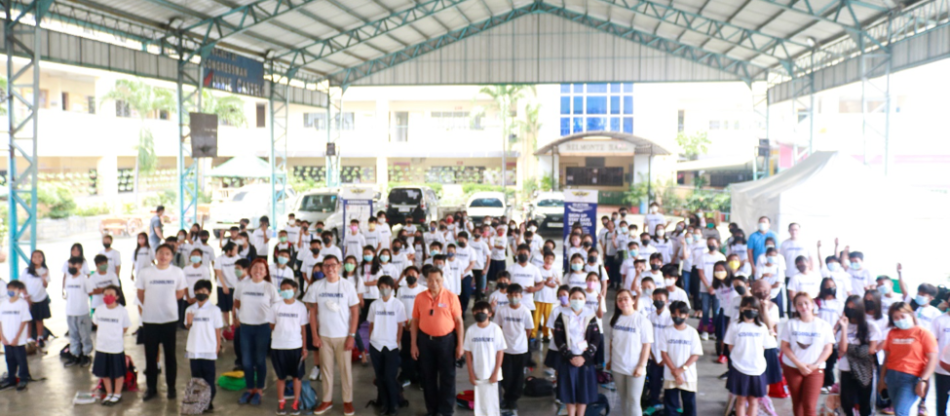 As part of the Stay Bright Project, AAP distributes reflectorised zipper pulls for the student's bags as well as #3500LIVES shirts. Prizes are also given during the activities.
The Stay Bright Road Safety Forum is carried out in partnership with Fundacion Mapfre and the Philippine Global Road Safety Partnership.
"We are very excited for our programmes and trainings to reach more schools, companies and communities especially now that we are starting to go back to face-to-face events. With or without the pandemic, we, in AAP, believe that road safety education is essential for all," said AAP Advocacy Manager Cynthia Reyes.
The AAP Stay Bright Project started with funding from the FIA Road Safety Grants Programme in 2018, under the Transformation stream. The Stay Bright Project was then adopted by private organisations such as Pilipinas Shell and Fundacion Mapfre and, in partnership with AAP, has been transformed to the Biyahero: Road Safety Mentors Training and Stay Bright Road Safety Forum. AAP continued the programme throughout the pandemic until today using online platforms. Initially, the Stay Bright programme involved public schools, their respective faculty and tricycle drivers. It has now expanded to involve rotary clubs, local government units and community leaders.
To know more about AAP's initiatives, visit www.aap.org.ph or follow @aaphilippines on Facebook.