ACCR LEADS PETITION TO SUPPORT URBAN SPEED REDUCTION
To promote the reduction of maximum speed in city streets, the Automóvil Club de Costa Rica (ACCR) led a petition to support the 'Streets for Life' campaign in the municipality of San Pedro de Montes de Oca, in San José, Costa Rica, with the support of the 'Global Action' stream of the FIA Road Safety Grants Programme.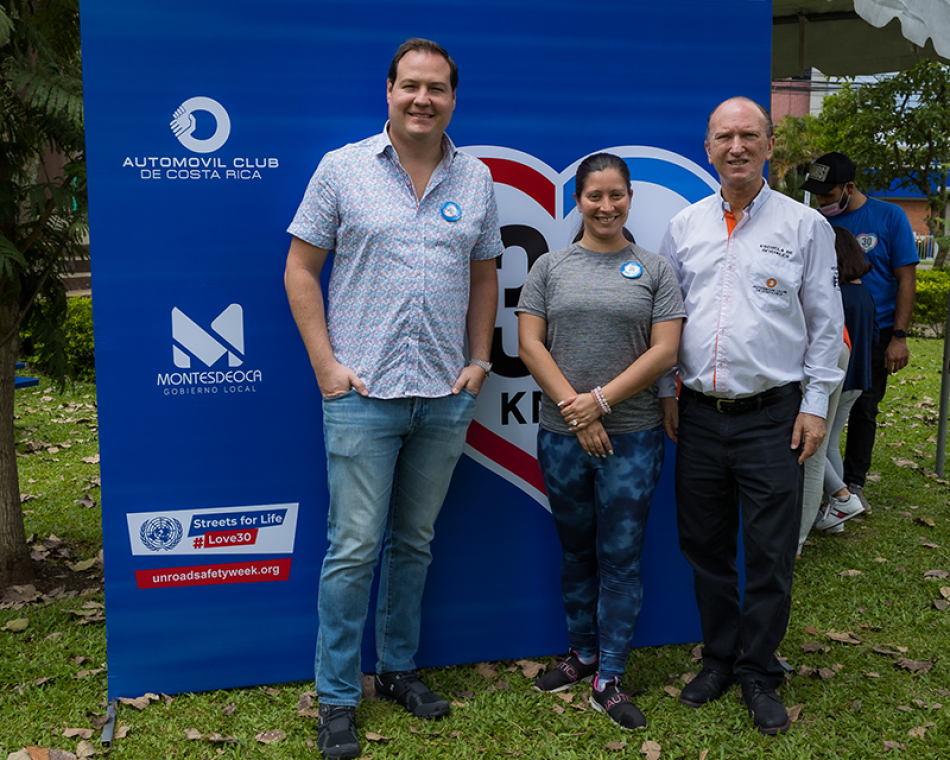 The 'Streets for Life' campaign started in 2021 during the 6th UN Global Road Safety Week in the aftermath of the Stockholm Declaration of 2020 and the launch of the Decade of Action for Road Safety 2021-2030 and its Global Plan. It calls for authorities to limit the speed to 30 km/h in urban streets where vehicles, motorcycles, bicycles and pedestrians coexist. The goal is to reduce traffic crashes and the consequent deaths and serious injuries, especially among vulnerable road users such as children.
ACCR President and FIA Vice President for Sport for North America Daniel Coen pointed out that "the proposal aims at analysing those areas where speed limits should be reduced to implement 30 km/h zones" since it is proven that, in the event of a car crash, the risk of death and serious injuries, even for pedestrians, is greatly reduced.