THE 35TH European Traffic Education Contest SUCCESSFULLY CONCLUDES IN ZADAR
On 24-26 September, the 35th European Traffic Education Contest (ETEC) gathered 76 children aged between 10 and 12 from 18 European countries in Zadar, Croatia. Organised by FIA Region I and hosted by FIA Member Club Hrvatski Autoklub (HAK - Croatia), the contest is supported by the FIA Road Safety Grants Programme.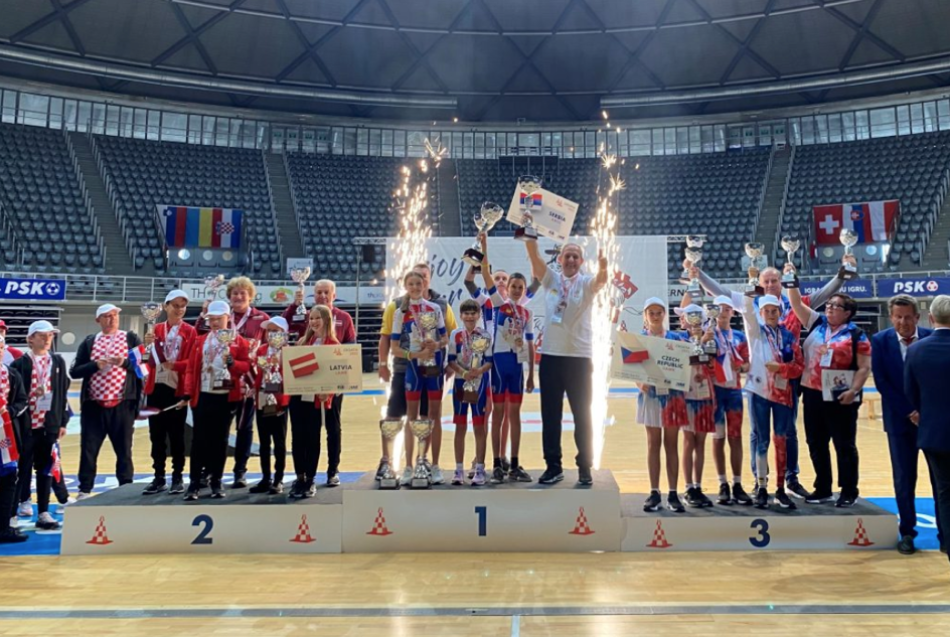 Each of the 19 participating teams consisted of 4 children (two girls and two boys from fifth and sixth gradeS in elementary school), who represented their countries as well as the national Automobile Clubs. The children selected for ETEC had won national competitions in their home countries before qualifying for the European competition.
The competition evaluates participants on their knowledge of traffic rules and regulations intended for cyclists, as well as their riding and bicycle handling skills. The team with the highest number of points wins, and the competitors are not ranked individually.
This year's winners of ETEC are:
1st - Auto-Moto Association of Serbia (AMSS – Serbia)
2nd - Latvian Automotive Club (LAMB - Latvia)
3rd - Ustredni Automotoklub Cr (UAMK - Czech Republic)
At the official opening ceremony on 25 September, FIA Region I President Thomas Møller Thomsen welcomed the teams participating in the competition for the first time. Among them was the team from Ukraine, which managed to participate despite the war in their country. He invited the participants to demonstrate their skills and understanding of traffic rules during the competition and to further educate themselves on road safety, but also to have fun and make new friends, hoping that upon returning home they will share this knowledge and skills with their friends and families. "In traffic, it is important to be responsible and respect others, regardless of whether we are drivers, cyclists or pedestrians," he concluded.
HAK President Slavko Tušek said that HAK and the Republic of Croatia had been a participant in the ETEC competition for a number of years and once hosted the competition in the 1990s, and that it was time to host it again. "We were supposed to hold the competition in 2020, but due to the COVID-19 pandemic, it was postponed twice, and we are happy that the situation has normalised and that we can hold the competition. This competition is the natural finale of the educational process of the children who participate in it throughout the year. HAK has a lot of experience with traffic education for children and young people in Croatia. This tradition, which was not interrupted even during the Homeland War, is our contribution to the local communities in which we operate, as well as to society as a whole. The goal of all of us is to help reduce injuries to children and young people in road traffic, and the ETEC competition contributes to that" said HAK President.