This page contains archived information and may not display perfectly
2021 FIA ETRC calendar revealed
Next year's FIA European Truck Racing Championship calendar is to feature seven race weekends on familiar circuits.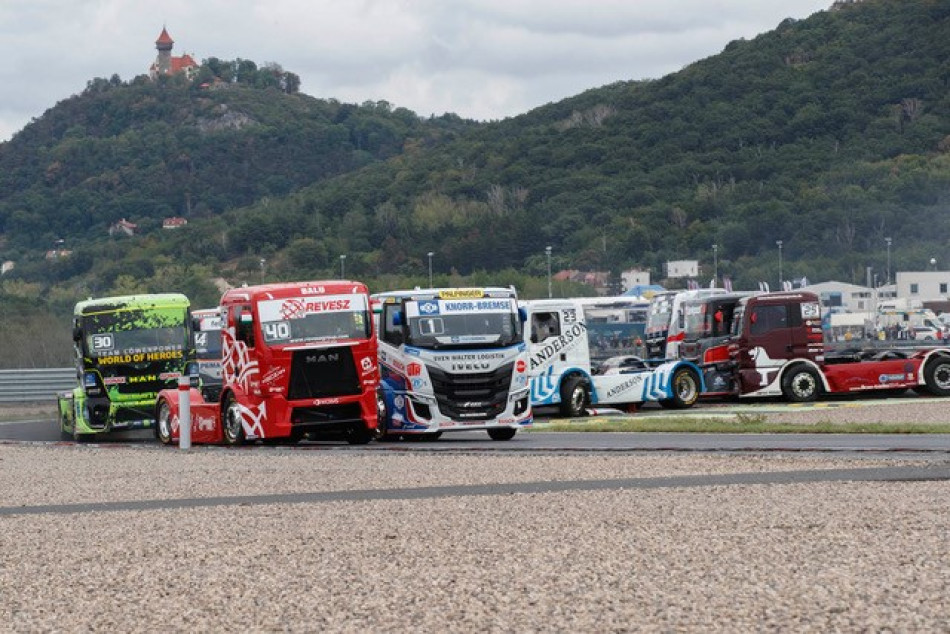 The European Truck Racing Association (ETRA) has today announced its schedule for the 2021 season. The new calendar will see seven race weekends on some of Europe's most challenging circuits.
After a difficult year, event organisers from the current season have committed to hosting races in 2021, continuing successful collaborations between ETRA and the circuits from the past four years.
The season will kick off in Misano, Italy on May 22-23. The unquestionable passion of Italian fans makes this event a celebration of Italian trucking culture and business year on year.
FIA ETRC will then move on to the Hungaroring in June. The venue close to Budapest has been well received by fans and drivers in the past with spectacular wheel-to-wheel action on the home circuit of double ETRC champion Norbert Kiss.
Often referred to as the jewel in the crown event, the ADAC Truck Grand Prix at the Nürburgring, has been set for the middle of July. The race weekend is a huge celebration of truck racing as well as truck and transport industry, forming a spectacular festival.
The Autodrom Most in the Czech Republic has been a fixture on the FIA ETRC calendar for years with racing action traditionally taking place on the last weekend in August.
The final three races of 2021 will stay consistent as in previous years with Circuit Zolder leading into a back-to-back double header.
The penultimate round of the championship will take place at the Le Mans Bugatti Circuit and as in previous years, Circuito Jarama will host the final races of the season.
Rolf Werner, ETRA Managing Director of ETRA, said: "After an extremely difficult 2020 we are very happy to have the commitment from our race organisers for next season. We are working closely with the event organisers to further enhance our existing COVID-19 protocol, which has proven successful for the two race weekends we held in 2020, in order to be able to welcome back our fans, partners and especially the industry to the track and put on a great show for them all."

2021 FIA EUROPEAN TRUCK RACING CHAMPIONSHIP CALENDAR
| | | |
| --- | --- | --- |
| 22-23 May | Italy | Misano |
| 12-13 June | Hungary | Hungaroring* |
| 17-18 July | Germany | Nürburgring |
| 28-29 August | Czech Republic | Autodrom Most |
| 11-12 September | Belgium | Zolder |
| 25-26 September | France | Le Mans* |
| 2-3 October | Spain | Jarama |
*subject to event organiser agreement