This page contains archived information and may not display perfectly
2020 FIA ETRC SEASON KICKS OFF IN MOST
After months of waiting, the FIA European Truck Racing Championship season will finally get underway at the Autodrom Most in the Czech Republic from August 29-30, with 16 full-season entries and one race-by-race entrant lining up on the grid.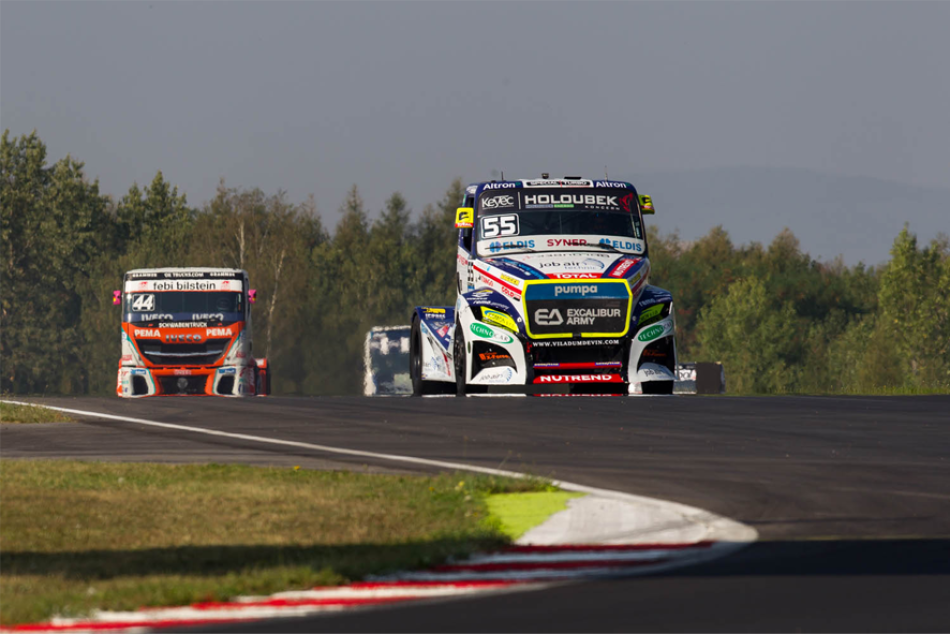 With fans allowed at the event, the crowd will without a doubt be cheering on local hero Adam Lacko. The BUGGYRA Zero Mileage Racing driver will be looking to get on the top step in his home race, having scored a second and a third place in last year's event.
The Czech team stunned the world of truck racing by announcing a remarkable new pairing to race alongside Lacko in the 2020 FIA ETRC: Frenchman Téo Calvet and Czech female racer Aliyyah Koloc.
Calvet is surely one of the future stars of truck racing. The youngster, who clocked up the miles in the French series, made his debut in the FIA ETRC at the Nürburgring in 2018 with Lion Truck Racing
One appearance was enough for the young Frenchman to make history, as he recorded a podium finish with third place in the Promoter's Cup making him the youngest driver ever to stand on an FIA ETRC podium.
The youngest ever FIA ETRC entrant at just 16 years of age, Aliyyah Koloc has already driven in circuit racing, sampled Dakar trucks and tested with different categories, guided by truck racing legend David Vršecký within Buggyra Academy. She also gained her first truck racing experience when testing the Buggyra Zero Mileage Racing Freightliners at Most.
In Calvet and Koloc, the Czech racing outfit has presented the youngest ever pairing to participate in the FIA ETRC in the same team.
Six-time title-winner Jochen Hahn will take his all new IVECO S-WAY to the track in a bid to secure title number seven this season. The circuit at Most suited the German well last year, when he claimed pole on Saturday and Sunday and a win in race 1.
Steffi Halm and Team Schwabentruck will too race a brand-new IVECO S-WAY in this year's championship.
Another regular on the top step and one to watch for the opening race in Most is René Reinert, who won races in 2018 and 2019.
Sascha Lenz has revamped his yellow #30 racing truck, and will be sporting a brand-new bright-green livery this year.
The biggest change this season comes for Norbert Kiss and his all new Révész Truck Racing Team. The Hungarian two-time FIA ETRC title-winner, who returns to his championship-winning MAN truck, is confident he can fight for podiums this season.
What we can expect to see in the Promoter's Cup?
British driver Jamie Anderson will be looking for glory in the Promoter's Cup, after finishing runner up in 2019 with a remarkable 12 category wins to his name.
Luis Recuenco, in his eye-catching green and white MAN, finished third last season after taking four victories; two in Misano and one each at Slovakiaring and Le Mans.
The Spaniard had an excellent second season in the FIA ETRC and was right in the title mix until the previous round at Le Mans.
German tankpool24 racer Steffen Faas will also be ready to challenge for victories in the Promoter's Cup this year after taking five victories in 2018 and finishing second overall.