2015 road safety film competition launches in the UK
The Motor Sports Association (MSA) UK, a member of the FIA, has launched the 2015 MSA/FIA Action for Road Safety Film Studies Competition, supported by the FIA Road Safety Grant Programme. Young Britons aged 16 to 24 are invited to submit short films highlighting one of the FIA's 10 Golden Rules for Safer Motoring.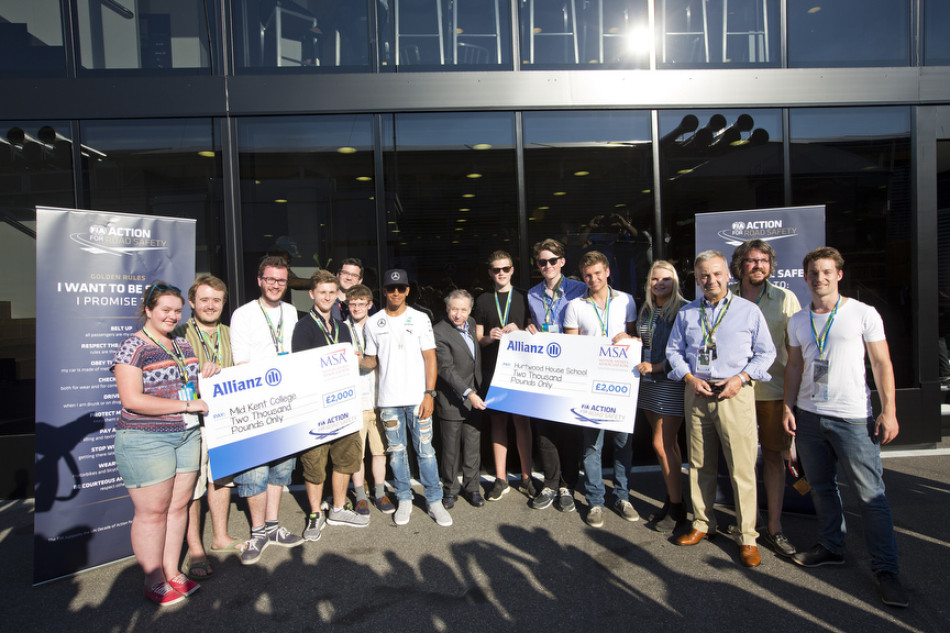 Building on the success of the 2014 contest, which saw 12 prize winners travel to Monza to meet Lewis Hamilton and FIA President Jean Todt at the Italian Grand Prix, in 2015 two incredible top prizes will be on offer for young people who capture the key message of road safety most effectively.
In association with Allianz, two teams of up to five students will get an amazing experience as they travel to a Formula One Grand Prix to enjoy prime grandstand seats. What's more, each winning team will receive £4,000 to spend on filming equipment.
Statistics confirm that road accidents are still the biggest killer among 16- to 24-year-olds in the UK. Working closely with the FIA, the MSA has expanded 2014's competition making it open to all young people in the high-risk age group. The films will focus on one of the FIA's 10 Golden Rules:
Buckle up
Respect the Highway Code
Obey the speed limit
Check tyre pressures
Drive sober
Protect children
Pay attention
Stop when tired
Wear a helmet (on two wheels)
Be courteous.
More information can be found on the MSA website at www.msauk.org/Resource-Centre/MSA/FIA-Road-Safety-Film-Competition.
For any further information about the FIA Road Safety Grant Programme, please contact Irene Papanikolaou (ipapanikolaou@fia.com)