2018 FIA Sport Conference
The 2018 FIA Sport Conference was held in Manila, Philippines, during the week of 4 June 2018.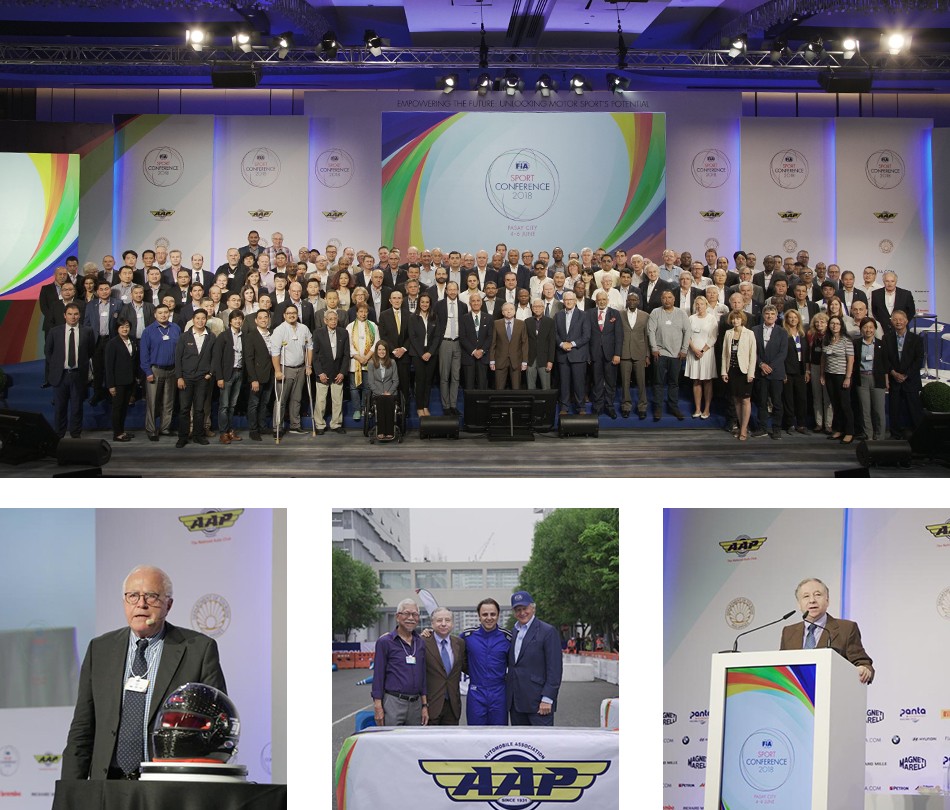 This 6th edition of the popular event focused on the theme "Empowering the Future: Unlocking Motor Sport's Potential".
Following the last year's 'home' event in Geneva, the FIA Sport Conference took place for the very first time in Asia and examined subjects that effect motor sport promoters, sponsors and drivers worldwide.
Discussions covered key topics, such as creating a motor sport culture in new markets and how to attract an increasingly saturated young audience in a fast changing world. As usual, the event included participation and presentations from some of the leading figures in motor sport, both in Asia and worldwide.
The FIA President, Jean Todt, closed this 6th Sport Conference by sending a message of unity and urging the FIA family to work together for the good of the sport and the federation. 
To see the best pictures of Day 1 click here / Day 2 click here / Day 3 click here
To see the full Plenary 1 click here / Plenary 2 click here / Plenary 3 click here