Empowering inclusivity
Female participation in motor sport is growing exponentially but there is still work to do as yesterday's breakout session revealed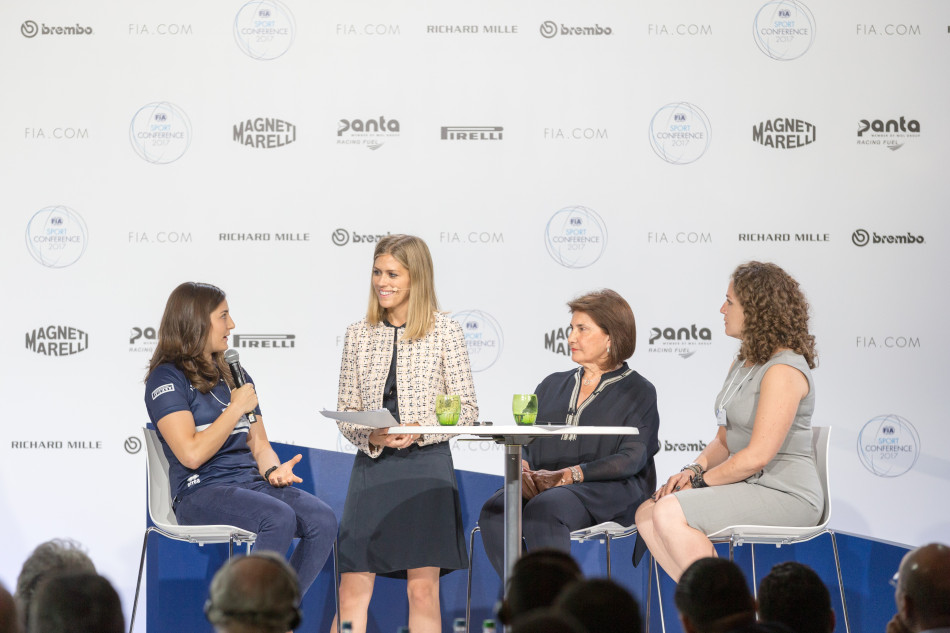 PLEASE CLICK HERE TO FIND THE ALBUM OF THE FIRST DAY OF THE 2016 FIA SPORT CONFERENCE.
FIA Women in Motorsport Commission President Michèle Mouton yesterday said that the Commission has helped make female participation in motor sport "stronger" and "more influential" but that there is more work to do through a series of new and continuing initiatives.
"We started eight years ago and since then we have organised many educational, sporting and promotional programmes. We now have women in all the disciplines of competition and we have increased the number of women in high positions in motor sport. We are stronger and more influential and we have an incredible international network, of which I'm really proud."
Looking to the future, the Commission President revealed that in tandem with existing driver discovery programmes a new selection process is in development.
"We have submitted a huge initiative to the European Union through the Erasmus programme and if this programme is selected we will organise a major selection process around Europe with eight ASNs and a university in France. This will help detect more talent across Europe and if it is successful we will continue it around the world."
She added that the Commission will continue partnering with the CIK-FIA on karting initiatives for girls and on the cross-country rally driver selection programme launched in conjunction with Qatar's QMMF in 2015.
Speaking about the efforts of the Commission, GP3 driver Tatiana Calderón said that the initiative had broadened her vision of what was possible in motor sport.
"I started racing 14 years ago and back then I had no female role models, but thanks to the FIA Women in Motorsport Commission I found out that we had Susie Wolff and Monisha Kaltenborn and it gave me even more motivation to pursue my goal to race in Formula One," she said.
After the session, Formula One CEO Chase Carey admitted the sport would welcome a female driver. "The more inclusive we can be the better it is for us," he said. "It's the right thing to do. It bring us back to development: we have to find ways to engage and involve everybody."