USA: Michelin & the FIA Improve Tyre-Safety Education For New Drivers In All 50 States
Michelin North America, in partnership with FIA, the world governing body for motorsport and global leader in road-safety advocacy, today announced the achievement of a historic milestone for teen-driving safety in the United States: For the first time, administrators in all 50 states have committed to include consistent information about tire safety in state-mandated training materials for new drivers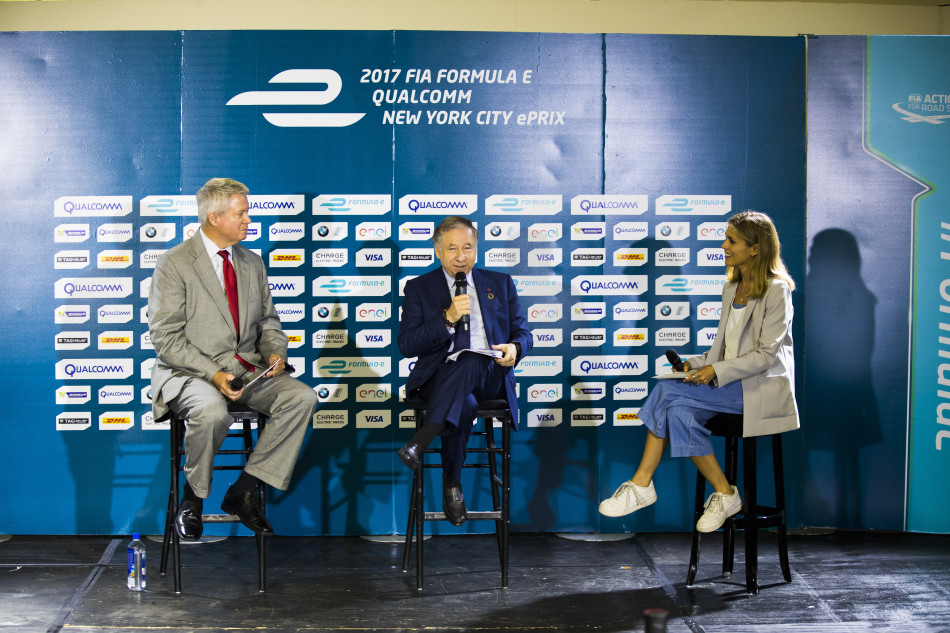 Crashes remain the No. 1 killer of teens in America[1], with recent federal safety data showing an alarming 12 percent of crashes[2] involving inexperienced drivers attributed to improper tire maintenance.
Michelin and FIA launched the award-winning program "Beyond the Driving Test" in late 2014 aiming to persuade traffic-safety regulators in every state to include information about tread depth and tire pressure in their mandatory training materials for teen drivers. At the time, only a handful of states included this basic information.
"In the beginning, Michelin and FIA described our ambition as '50 by '20,' with the hopes of securing these commitments from every state by 2020. The goal seemed audacious; we had no idea how to achieve it at the start," said Pete Selleck, chairman and president of Michelin North America, based in Greenville, S.C., in a special announcement today preceding the FIA's landmark Formula E Championship races in Brooklyn, N.Y., this weekend.
"Our campaign found support with some key organisations in an active and fervent traffic-safety community, and their involvement made it possible to complete our mission more than two years ahead of schedule," Selleck said. "On behalf of Michelin, teen drivers and their parents, I'd like to express special appreciation and gratitude to the American Driver and Traffic Safety Education Association, the American Association of Motor Vehicle Administrators and the Governors Highway Safety Association. Hard-working leaders and members in each of these groups played key roles in helping Michelin deliver a simple message about tyre safety to driving instructors and in the halls of state governments to make a change that will save lives in the long run."
Michelin's Beyond the Driving Test program was conducted in the United States as an expression of FIA's global "#3500LIVES" campaign, which calls attention to the lives lost on roadways every day around the world, and especially deaths among younger drivers.
"The number of young people who lose their lives in avoidable road crashes is unacceptable. We need to change road users' attitudes and promote safe behaviours on our roads. Education programmes and awareness-raising campaigns are important safety measures that deserve continuing support by state and local governments in America," said Jean Todt, FIA President who also serves as UN Secretary General's Special Envoy for Road Safety. "Michelin's achievement in teen driving safety is strongly in line with the FIA #3500LIVES campaign and its global goal of reducing young driver accidents. I encourage the American road-safety community to continue improving these mandatory training and education programmes for teen drivers."
Beyond the Driving Test has reached nearly 1,000 driving instructors and more than 200,000 students with tyre-safety messages to date. Since securing commitments from all 50 states, 26 states already have published new training materials with tyre-safety information. Beyond The Driving Test was the most-awarded corporate PR campaign in the United States last year, earning 20 national and regional distinctions as well as the PR News CSR Hall of Fame.
About Michelin North America, Inc.
Dedicated to the improvement of sustainable mobility, Michelin designs, manufactures and sells tyres for every type of vehicle, including airplanes, automobiles, bicycles, earthmovers, farm equipment, heavy-duty trucks and motorcycles. The company also publishes travel guides, hotel and restaurant guides, maps and road atlases. Headquartered in Greenville, S.C., Michelin North America, Inc. (www.michelinman.com) employs more than 22,650 and operates 20 major manufacturing plants.