The United Against Online Abuse Barometer Survey: A benchmark for research-led initiatives
- The FIA, in partnership with fellow sporting bodies, makes history with the first of its kind survey dedicated to studying online abuse in sport
- Survey findings will support the UAOA campaign by providing an evidential base to lobby key stakeholders for action, advocacy, and investment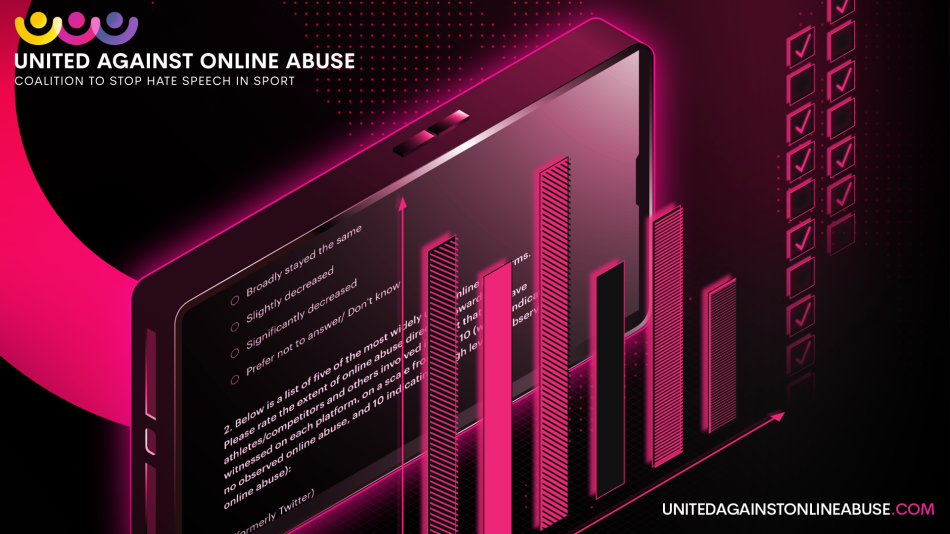 The FIA today launches the inaugural barometer under the auspices of the United Against Online Abuse campaign – a strategic initiative designed to address the impact of online abuse against athletes, officials, volunteers, and others involved in the sport. 
The first edition survey, presented as a barometer, is designed to provide an assessment of the extent of online abuse against athletes, competitors, officials and participants aligned to over 70 international sporting bodies. The project team will be headed by Professor David Hassan, a leading researcher in sports management and policy, for over two decades.
It will require respondents to evaluate the direct and indirect impact of online abuse, categorise the forms of abuse that they consider most prevalent and, importantly, invite sporting bodies to consider how a coherent response to the scourge of online abuse may be shaped and measured.
It will also ask sporting bodies to guage the consequences of online abuse in sport on women, young people, and minority groups. In total it will collate responses to over 35 key metrics tracking online abuse in sport, providing a unique insight into one of global sport's most insidious challenges.
The FIA University Research team will lead the analysis and final presentation of the first Annual UAOA Barometer Survey, which will be conducted according to best-research practices. Sporting federations should have completed the survey by the 30th of October with publication of the survey's findings due for release in December. 
FIA President Mohammed Ben Sulayem, said: "The launch of the first-ever Barometer Survey in to online abuse is an important milestone in the FIA's United Against Online Abuse campaign.
"This latest research initiative will yield findings from across the sporting landscape to inform our strategic approach. Only through a collaborative effort will we achieve a measure of success in combatting this scourge on our sport. Everyone in sport, from the media, teams, competitors and fans has a role to play."
We welcome the participation of all sporting federations; please direct any queries to the UAOA Project Manager, Erin Bourke, at ebourke-consultant@fia.com, who will be happy to assist.