Uber Eats joins the FIA Safe and Affordable Helmet Programme to promote Road Safety in Mexico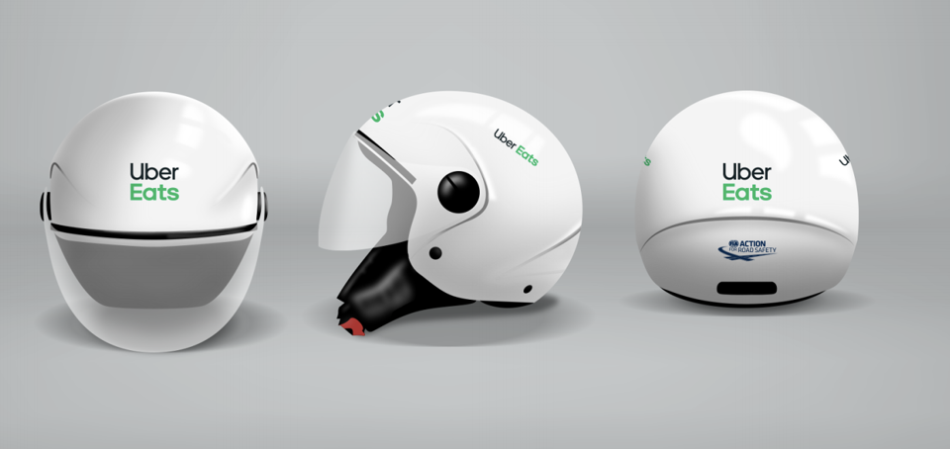 As part of their shared commitment for global road safety, the Fédération Internationale de l'Automobile (FIA) and Uber Eats have announced a partnership to provide safe and affordable helmets for motorised two-wheelers in Mexico. Through this agreement, thousands of certified helmets will be available at a discounted price for delivery partners with the Uber Eats App throughout the country. The initiative will support the FIA and Uber Eats' efforts to contribute to the reduction of motorcycle-related fatalities worldwide in support of the UN Decade of Action for Road Safety 2021-2030 — as research shows that helmet wearing is one of the most effective road safety interventions, reducing the number of head injuries among motorcyclists by around 44%.
 
The partnership was announced by FIA President Jean Todt and Uber Eats General Manager for LATAM Eduardo Donnelly as part of the FIA Safe and Affordable Helmet Programme. This initiative aims to provide high quality helmets meeting United Nations Regulation ECE 22.05 in territories where accessibility and affordability can be difficult. The design concept has been conceived by helmet manufacturers with the goal of creating the lowest priced helmets on the market while also meeting the UN safety standards, as certified by independent experts. The helmet is comfortable in hot and humid climates, which sometimes prevent many motorcyclists from wearing this fundamental protection.
 
Jean Todt, FIA President, said: "Wearing a helmet is key for road safety. I welcome Uber Eats as a new partner of our Safe & Affordable Helmet programme. Uber Eats is committed to encouraging motorbike delivery drivers to wear high-quality helmets. This is an important first step and we look ahead to greater collaboration to make the Safe & Affordable Helmet programme a success."
 
Eduardo Donnelly, Uber Eats General Manager for LATAM, said: "Uber Eats is committed to road safety and we are continuing to build products, develop procedures and raise awareness about practices that can lead to safer streets for all - regardless of the mode of travel. We're proud to stand with the FIA and do our part for this global challenge, while we continue to prioritise the safety of delivery partners through innovative features, 24/7 support and insurance coverage for all delivery trips; as well as meaningful partnerships such as the one we are announcing today."
 
Earlier this year, Uber Eats announced a helmet detection feature which, through a selfie prompt, helps confirm that motorbike delivery people are wearing a helmet before they can start delivering with the Uber app. Working with the FIA, Uber Eats will strengthen its commitment for road safety.
 
Starting in Mexico and looking to expand to other Uber Eats markets across the world, the partnership also includes a 50,000 USD contribution from Uber Eats towards the FIA Road Safety Grants Programme to finance the purchase of additional helmets for motorbike users in different countries, where helmets are of poor quality and infrequently used.