FIA

About FIA

Statutes

Governance

FIA for Society

Courts

Sport

Members

FIA Events

FIA Sport Services

Club Development

International Sporting Calendar

Diversity and Inclusion

SUSTAINABILITY

FIA Mobility Services

CLUB DEVELOPMENT

ADVOCACY PROGRAMMES

TOURISM SERVICES
UAB BULGARIA AWARDED WITH ISO CERTIFICATE FOR INFORMATION SECURITY
FIA Member Club Union des Automobilistes Bulgares (UAB) received the ISO 27001:2013 certificate for information security. The certificate was officially handed to UAB President Emil Panchev by Head of RINA Bulgaria Kalin Penev on 31 March.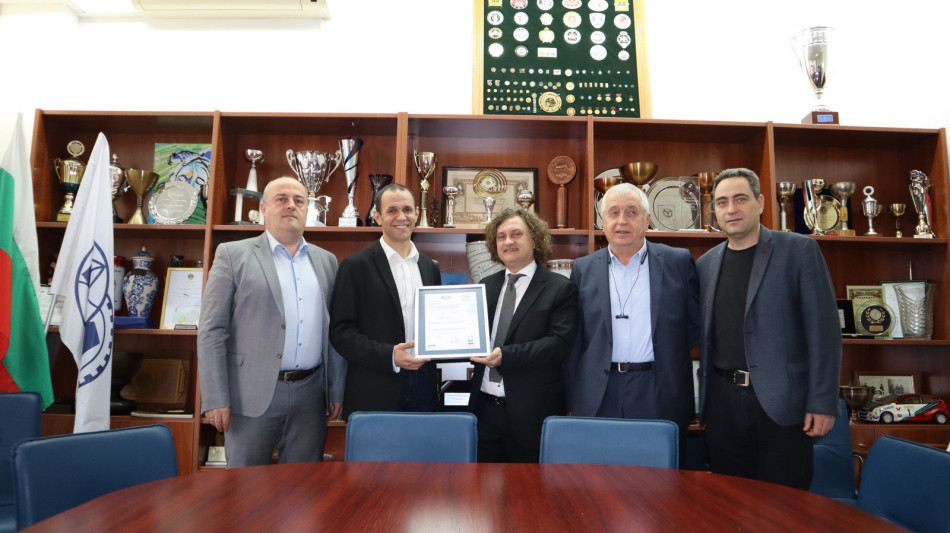 "We put a lot of effort into the integration of this system which will improve the quality of our work processes and meet the high expectations of our clients. We are proud to say that we are one of the first Automobile Clubs in Europe to fulfil the requirements for information security. Considering the fact that we work with big flows of data, it is of huge importance to us to achieve high security for our information systems," said UAB President Emil Panchev. 
The certificate proves the Club's ability to guarantee data privacy, accuracy of information, and support physical, computer and net security.