TTASA SET UP VACCINATION CENTRE AT WALLERFIELD RACEWAY
In partnership with the North Central Regional Health Authority (NCRHA), the Trinidad & Tobago Automobile Sport Association (TTASA) has carried out mass vaccination efforts at the Frankie Boodram Wallerfield International Raceway. As stewards of the race track, TTASA has made the facility available to the regional health authority to set up a drive-thru vaccination centre.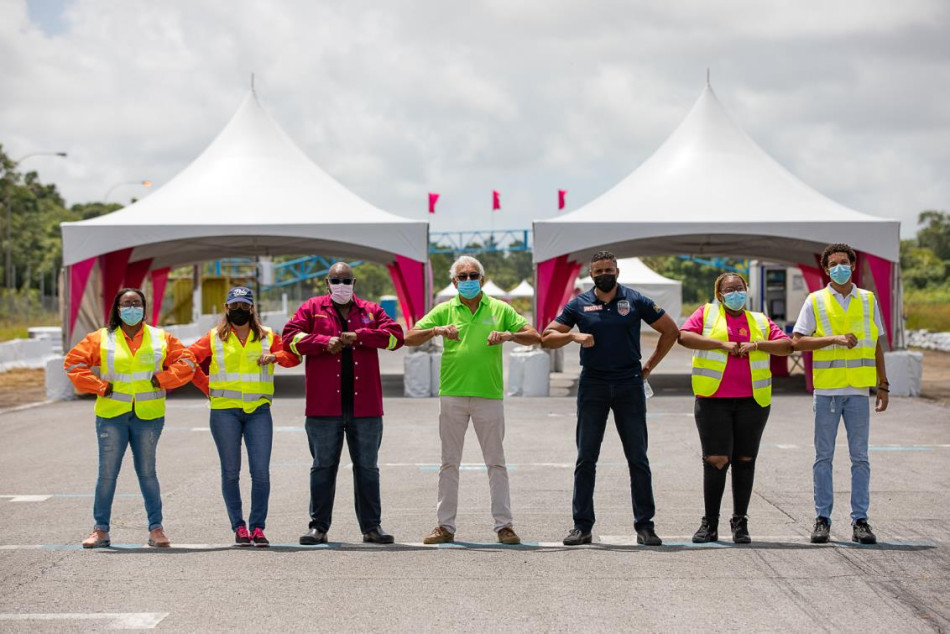 NCHRA Chief Executive Officer Davlin Thomas, General Manager for Operations Kimberly Rahamut and their team started the setup at Wallerfield on 16 July with the goal of implementing vaccinations on 21 July. 
TTASA has made the Wallerfield race track available for a period of two months to the NCRHA for this purpose. 
The Minister of Health, the Honorable Terrance Deyalsingh, visited the facility on Sunday 18 July giving his nod of approval to begin full operations. The Minister took some time also to chat with some of the TTASA officials present as he recalled some of the drivers and cars he knew that competed at the racetrack. 
The race track layout has allowed for an expansive area capable of handling hundreds of vehicles at a time. 
Starting from the pit area, drivers in possession of a form of national identification were confirmed and processed. Vehicles had then to proceed clockwise around the track from the pit exit passing through five stations set up around the track. While sitting in the comfort of their car, drivers were processed through each station.
Upon being administered the vaccination, drivers were held under observation in a dedicated area. They could then proceed to exit the race track, back through the pit area. Ambulances were on standby throughout. 
TTASA would like to give a special thanks and heartfelt appreciation to the doctors, nurses and volunteers participating in making this mass drive-thru vaccination effort a reality.