TOURING Y AUTOMÓVIL CLUB PARAGUAYO RENEWS PARTNERSHIP FOR SUSTAINABLE MOBILITY
FIA Member Club the Touring y Automóvil Club Paraguayo (TACPy) recently renewed its agreement with C.P.R. Compañía Paraguaya de Rulemanes S.A. to continue providing its members with a home battery sales service, incorporating a Brazilian brand of ISO quality batteries. The agreement was signed by Hugo Mersán Galli and José Zanotti Cavazzoni Riera, President and Secretary of TACPy, and by Juan Carlos Buey Parodi, José Antonio Buey Parodi and Antonella Saurini Buey on behalf of CPR.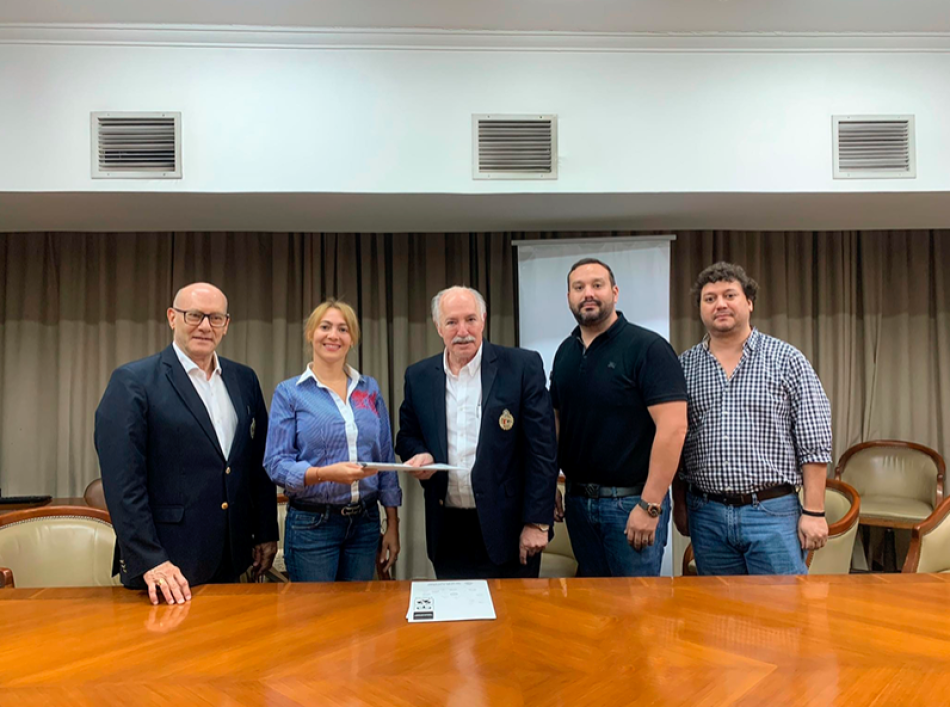 TACPy has been providing the home battery sales service for the past six years and it has grown considerably. Today, it is one of the main services offered by the Club. It operates 24 hours a day, every day of the year, and includes computerised testing and home battery installation in Asunción and Gran Asunción.
With this renewed agreement, CPR is providing the Club with two new 0km vans to expand the service fleet in order to meet the growing demand and maintain the quality of the service and the product.
The battery brand PIONEIRO, the third largest battery manufacturer in Brazil, has now joined CPR. The company opened a branch in Colonia Yguazú, Alto Paraná, and inaugurated a plant in 2019.
This plant, active in the metallurgical and recycling segments of lead-acid batteries, directly employs about 30 people. It ensures the quality of the raw material for the batteries produced by Baterias PIONEIRO, which are tested and certified in Brazil by ISO 9001 (focused on the production processes/quality management system), and by ISO 14001 (focused on the environmental impact/environmental management system).
With this renewed alliance, TACPy continues to grow in quality services and also seeks to improve people's quality of life as the batteries handed in by the members will be recycled in a sustainable way to mitigate the impact on the environment.