TCS' CARVELO2GO CONTINUES EXPANSION IN SWITZERLAND
Swiss Club Touring Club Suisse (TCS) has recently opened five new rentals sites for its Carvelo2go cargo bikes in the country. With 170 bikes available throughout Switzerland, the Club is now aiming to export its successful initiative.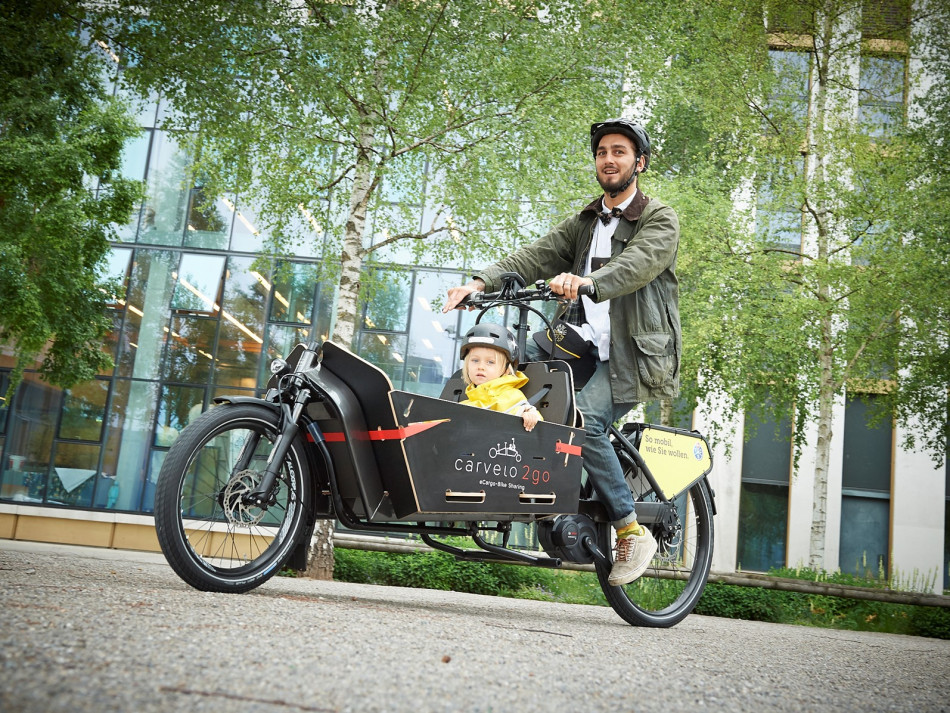 Carvelo2go is a bike sharing platform launched in 2015 by the Swiss Mobility Academy – a TCS subsidiary. Carvelo2go offers electric cargo bikes for rent at affordable prices in 36 cities throughout Switzerland.
To rent a cargo bike, users simply access the Carvelo2go app or website, and choose the pick-up and drop-off location. 170 bikes are available in host businesses and shops, which are also responsible for the bikes' light maintenance (tyre pressure and battery charging).
The service has been met with great success and already counts 8,000 users, among which families with children, car-free households, and small companies, effectively making Carvelo2go the leading cargo bike sharing service in the world.
TCS and the Swiss Mobility Academy aim to expand the service over the summer to reach 220 Carvelo2go locations by the end of the year. TCS members get an exclusive discount for the service, highlighting the importance of the initiative for the Club, which offers a unique opportunity to attract new members.