Successful first FIA Women in Motorsport networking event in Le Mans
During the famous 24 hours of Le Mans, the FIA Women in Motorsport Commission held its first ever networking event gathering women from the industry on site, chaired by Deborah Mayer, FIA Women in Motorsport Commission President, with the support of the Automobile Club de l'Ouest (ACO).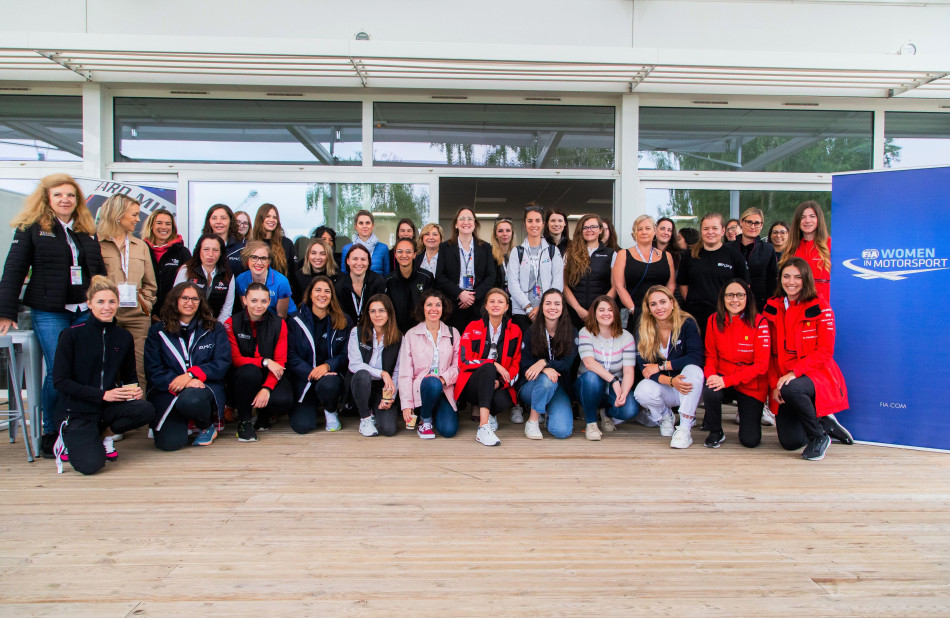 This new initiative of the FIA Women in Motorsport Commission aims to create new opportunities of collaboration between women working in the paddock and develop common projects to increase the participation of women at all levels of the sport.
More than 50 women attended the event representing diverse nationalities and responsibilities within motorsport. Several teams, the promoter, partners of the FIA World Endurance Championship. The 5 female drivers competing in the 24 hours (Sarah Bovy, Michelle Gatting, Rahel Frey, Sophia Flörsch, Lilou Wadoux) joined the roundtable, broadening the range of views and experiences.
The participants welcomed this unprecedented interactive, and constructive initiative. With this first success, the event will be repeated in different disciplines in the future.
Deborah Mayer, President, FIA Women in Motorsport Commission said: "it's my great pleasure to welcome you all for the first ever networking event organised by the FIA Women in Motorsport Commission. This new initiative is a great opportunity to give visibility and awareness on the different activities and positions opened to women in the paddock. Our new vision intends for the Commission to be the lighthouse for every woman working in motor sport or willing to access this exciting industry. Today is the starting point of a long journey to increase diversity by bringing new talents and new faces in motor sport".
Pictures of the event HERE