SUCCESS OF INAUGURAL MENA DIGITAL MOTORSPORT CUP SPARKS PREPARATIONS FOR SECOND EDITION
After 21 racing enthusiasts and drivers went wheel-to-wheel for virtual honours in Jordan, hopes are high of organising an even bigger event in 2022.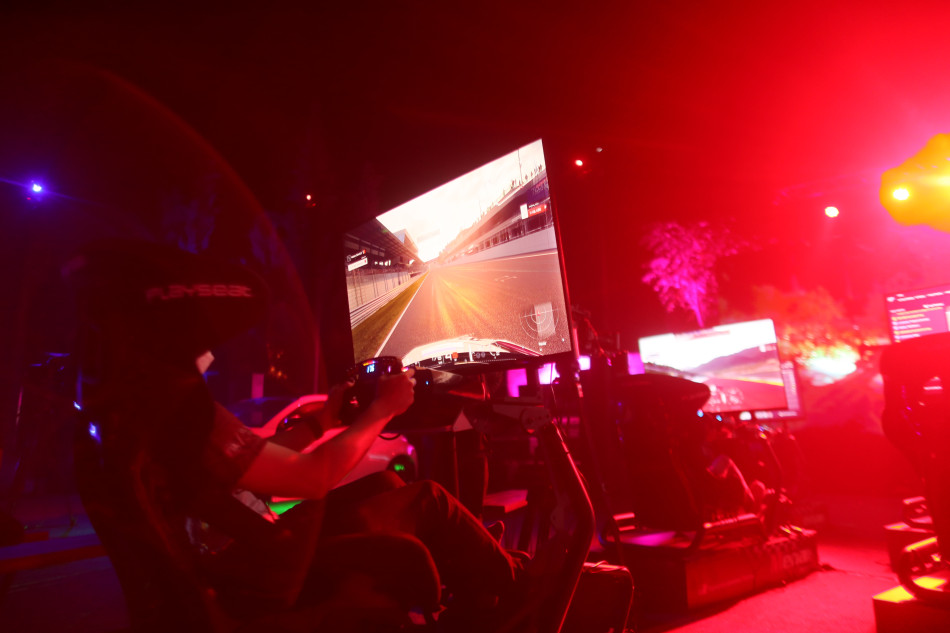 Preparations are already underway to stage a second edition of the MENA Digital Motorsport Cup next year, following the success of the inaugural event in Jordan earlier this month that attracted racing and video gaming enthusiasts from no fewer than 11 different nations.
Supported by the FIA Sport Grant Programme and hosted by Jordan Motorsport (JMS) in conjunction with The Automobile and Touring Club of Lebanon (ATCL), the pioneering MENA Digital Motorsport Cup discovered a wealth of untapped talent.
In a region counting some 330 million gamers, a series of national qualifiers whittled the candidates down to just 21 for the on-site semi-finals and prestigious Toyota Gazoo Racing MENA Digital Cup Final, held in a special arena erected outside of the Royal Automobile Museum in Jordan's historic capital city, Amman.
The semi-finalists and finalists were drawn from Bahrain, Cyprus, Jordan, Kuwait, Lebanon, Mauritania, Oman, Palestine, Qatar, Saudi Arabia and the UAE. In front of a live audience, the 21 hopefuls went head-to-head and wheel-to-wheel on the Gran Turismo Sport game on PlayStation 4 – replicating real-world racing with unparalleled accuracy. The event was additionally livestreamed on YouTube to more than 50,000 viewers.
The 12 on-site Playseat Sensation Pro rigs – complete with Fanatec CSL Elite wheels and pedals – were purchased through the FIA Sport Grant Programme, and like in the Olympic Virtual Series (OVS) back in the summer, the car used throughout the contest was the Toyota Supra GR Racing Concept.
All races featured a rolling start, with the 25-minute semi-finals taking place around Fuji Speedway and the 35-minute final at Autopolis International Race Course. Participants were
obliged to make a pit-stop to change tyres and use at least two different tyre compounds.
The winner's trophy was ultimately presented to the youngest contender, 15-year-old Sami Jo Abi Nakhle from Lebanon. Jordan's Izz Bustami and Khaled Al-Maraghi, of Qatar, similarly impressed as they claimed second and third places respectively.
In order to encourage participation – with the wider objective of inspiring new audiences and introducing young race fans to the competitive world of motorsport without the usual financial outlay – there was no entry fee for either competitors or ASNs. This was made possible by funding from the FIA Sport Grant Programme, with all travel and accommodation costs for the semi-finalists and finalists taken care of by the organiser.
Such was the success of the initiative, that a grant application has already been submitted with a view to organising the same event again next year – with the target of attracting even more entrants from a broader range of ASNs.