Solberg upbeat on title chances
Petter Solberg says the fact he's still in contention for the FIA WRC has helped him to get over the disappointment of his retirement on the second day of Vodafone Rally de Portugal while leading.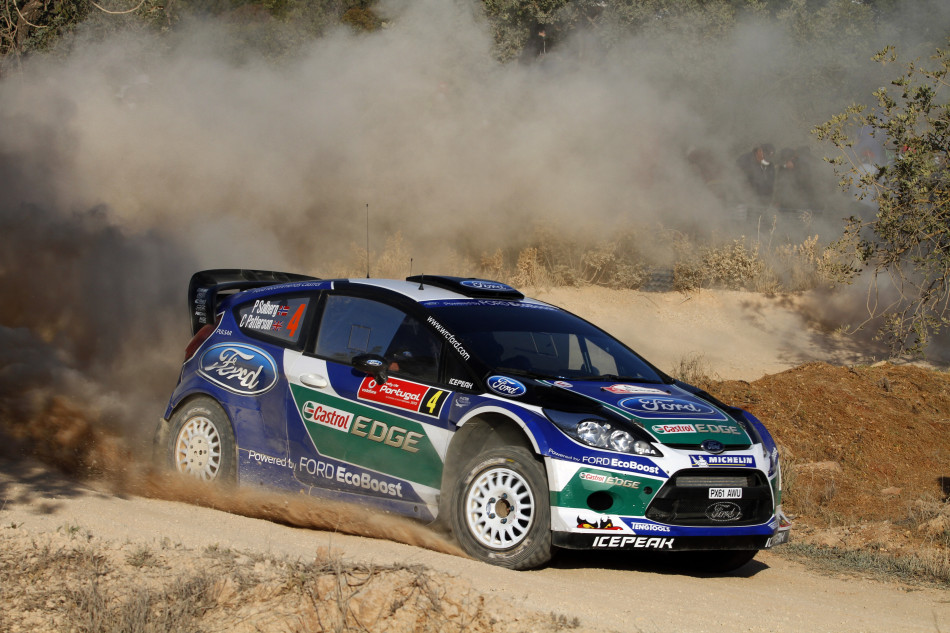 Solberg fought back from the lower reaches of the top 20 to finish fourth on the Faro-based event, before Mikko Hirvonen's exclusion from first promoted him to third.
Although heavy rain during his run prevented a shot at bonus points on the rally-closing Power Stage, Solberg said he has every reason to be positive having cut Sebastien Loeb's championship lead.
"Nobody likes to see the results settled in the officials' room and I feel sorry for Mikko and Jarmo," said Solberg, who was fastest on eight special stages during the course of the four-day rally. "But tonight's events mean I'm now only four points from the lead of the championship and Ford has made a big leap forwards in the manufacturers' standings. I can't wait for the next round in Argentina."
Of his own performance on the gravel event, Solberg said: "The weekend was a big, big adventure. To finish fourth after everything that happened is a fantastic feeling. I was so disappointed after retiring on Friday and I didn't sleep that night. It was so muddy and foggy that I knew anything could happen - and it did."
He continued: "My times were good throughout and after being so far behind, to miss a podium by only 22s is a little frustrating. But I mustn't be greedy, I'm grateful for what I achieved this weekend. I scored good points and I'm in a strong championship position."