Seelow a victim of weather conditions
The second event of the FIA European Autocross Championship had to be stopped due to torrential rain.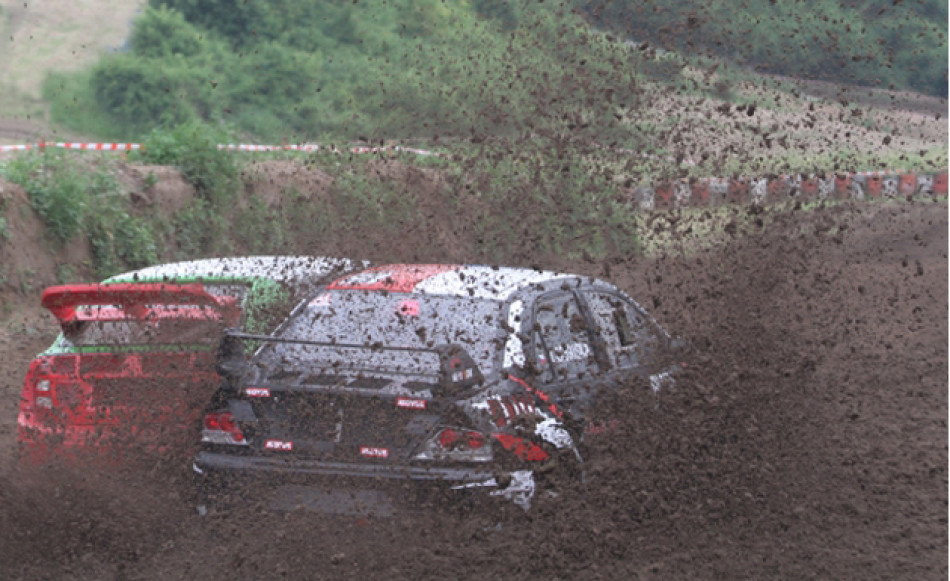 The German organisers of the second event of the FIA European Autocross Championship and the 70 competitors present were hard hit at Seelow. The non-stop heavy rain which affected several countries in Eastern Europe over the weekend flooded the track at Seelow, making it undriveable.
The rain already posed problems on Saturday, which was a difficult day, with the track deteriorating substantially as the cars used it. While few drivers took part in the free practice, most of them did however take part in qualifying and the first heat. An initial order started to emerge, revealing to no great surprise the provisional first places of Bernd Stubbe in SuperBuggy (in front of the young Jakub Kubicek, fresh out of the JuniorBuggy category), of German Michael Buddelmeyer in Buggy1600 and of Vaclav Fejfar in TouringAutocross. The event unfortunately stopped there, as the second and third heats and the finals scheduled for Sunday could not take place. At 11.30 a.m., the Panel of Stewards had no choice but to stop the race for good.
The bad weather and the condition of the track are such that the organiser has also just announced the cancellation of its national event, which was scheduled for next weekend and counting towards the German national championship.
The FIA European Autocross Championship will resume on 29 June and 1 July, still in Germany, at the Matschenberg track.