SEASON 5 STARTS WITH THE FIA SMART CITIES EFORUM - AMERICAS
2021 continues to mark the emergence of a new urban transport landscape. The need to cover short, "first and last mile" distances of a given journey has become one of the biggest priorities of modern cities. Among other recent innovations in this space, the deployment of dockless shared bikes and electric scooters has changed urban mobility worldwide. It allows consumers greater choice to initiate a short trip quickly and efficiently, or complete longer journeys by making them multimodal, joining up different modes of transport to get to their destination with ease.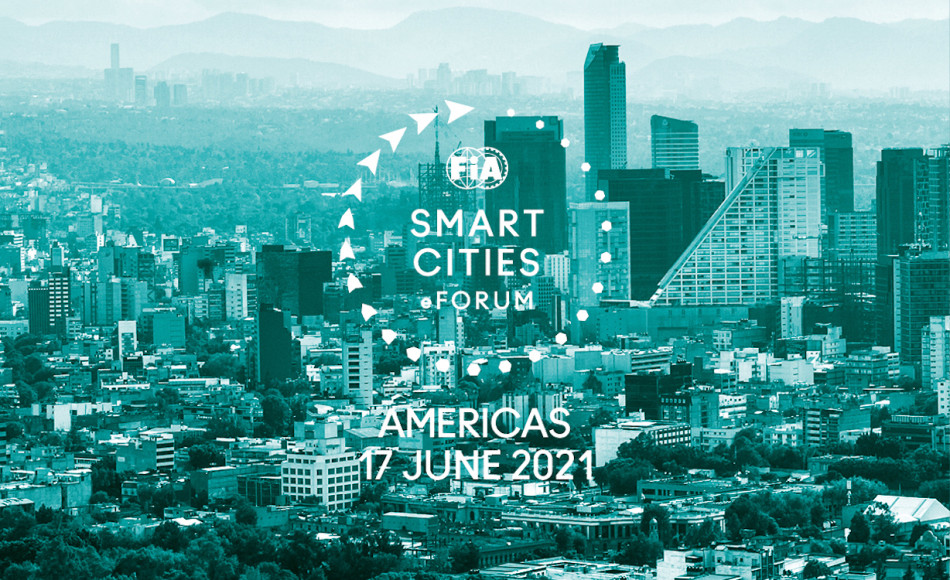 Cities across the Americas have not remained detached from these changes. The uptake of micromobility solutions continues to gain pace and is set to play an even more important role in on-demand urban mobility.
Yet, the COVID-19 outbreak has triggered a shift and recalibration of mobility patterns around the globe, as well as the rise and positioning of new trends and mobility services. In the United States, where a large percent of the workforce were able to work from home, urban residents turned to walking, cycling and other micromobility solutions, as public authorities fast-tracked temporary measures to encourage and facilitate the pandemic response. In Latin America, authorities also had to react swiftly to the COVID-19 outbreak and had to limit load factors in public transport by up to 50 percent of their capacity.
Even though many cities proactively promoted bicycle use and active mobility, the shortage of public transport resulted in an increase in short to medium length trips taken by personal vehicles. As citizens are now returning to regular work and life patterns, cities have to increase choice for users and facilitate the access to shared solutions for commuting to avoid congestion, air pollution and inefficiencies in the transport system. To do so, active mobility should be encouraged for short urban trips with well-planned city transport initiatives focusing on micromobility and multimodal means of transit.
The FIA Smart Cities eForum – Americas will gather government representatives, industry players, mobility experts, and innovative entrepreneurs to discuss "Micromobility and Multimodality for a New Urban Transport Landscape". The eForum will address new consumer demand in this field, the challenge of ensuring freedom of choice in cities across the Americas post-COVID-19, as well as the benefits and opportunities for FIA Mobility Clubs.
KUHMUTE and Woocar, the winners of the Americas edition of the FIA Smart Cities Global Start-Up Contest, will  also take the floor to pitch their innovative ideas to the audience.
The Exhibition Hall and Networking Area of the platform will allow participants to find out more about partner initiatives and build connections with like-minded professionals.