Saturday wrap : Loeb on course
Sebastien Loeb will start the final day of Philips Rally Argentina firmly on course for his seventh victory on the event and his 70th in the FIA WRC powered by Nokia after Citroen team-mate Mikko Hirvonen was told to hold position.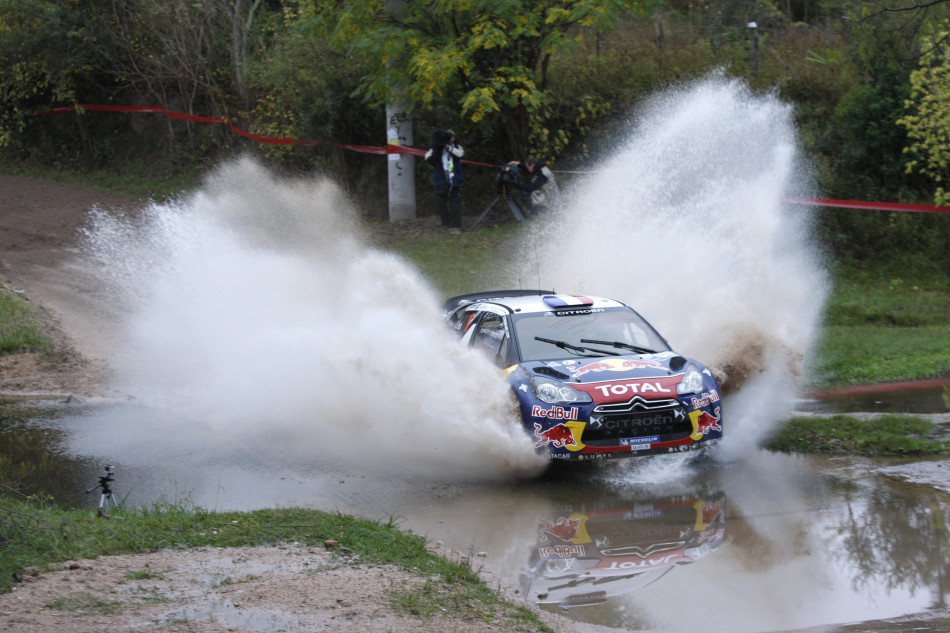 It means Loeb can focus on Sunday's 132.19 competitive kilometres - and in particular the menacing 65.74-kilometre Matadero/Ambul run - without having to think about fending off Hirvonen.
Hirvonen was firmly in contention for top spot on the back of two stage wins this morning until Citroen team chief Yves Matton gave the order for the Finn to remain behind his French colleague in order to secure a one-two finish.
"It has been a very strong day," said Loeb, the eight-time world champion. "Mikko did some very good times in the morning but in the afternoon I took it a bit more easy but it was still very fast and the car was working well. It's looking good at the moment."
Hirvonen admitted he was disappointed that he couldn't continue to fight for the victory but accepted his team's decision. "For sure you want to fight all the way through but you have to think about the bigger picture and the manufacturers' points," he said. "We've had a great day no doubt about it and we're in a good position for the team. Anything can happen but we can take it quite steady and not push so hard."
Ford stand-in Dani Sordo started day two in touching distance of the leading Citroen duo but gradually fell back, unsettled by a puncture and running a mixture of hard and soft compound tyres in the morning. "Yesterday was good, today not," he said. "I don't have a lot of confidence today. It's really bad to be honest. I'm getting points, they're important but I want to go fast too."
Mads Ostberg is on course for another solid haul of points in his Adapta Fiesta following a trouble-free day with Martin Prokop capitalising on Nasser Al-Attiyah's retirement with broken suspension to take fifth overall. "It's been a very good day with no mistakes," said Prokop. "The car was working well and the set-up was perfect."
Sebastien Ogier tops the battle for Volkswagen Motorsport supremacy after he moved ahead of team-mate Andreas Mikkelsen on stage 12.
Thierry Neuville restarted under Rally 2 rules this morning and completes day two in eighth overall with Armindo Araujo ninth for WRC Team MINI Portugal, albeit a mere 0.6s ahead of Petter Solberg prior to tonight's Super Especial Amarok. Solberg was fastest on all three of Saturday afternoon's stages in his bid to recover the time he lost when he retired on stage four with broken steering.
M-Sport Fiesta duo Evgeny Novikov and Ott Tanak both restarted under Rally 2 rules this morning and have made considerable progress as they adapt to the rigours of competing in Argentina.
Ex-Formula One driver Eliseo Salazar remains on course for a top-15 finish in his MINI. However, an overheating problem forced Paulo Nobre to retire his WRC Team MINI Portugal entry this afternoon.
Daniel Oliveira lost time with a powersteering fault and a reported driveshaft issue on his Brazil World Rally Team Fiesta.
Sunday's action begins at 08:00hrs local time with the first of six stages. The finish is scheduled for 16:34hrs in Villa Carlos Paz.