Road safety in Austria upon the UN Global Road Safety Week
FIA President Jean Todt joined the ÖAMTC in Austria to promote 'The Long Short Walk' and pedestrian safety.
On Tuesday Austria played host to a road safety event involving FIA President Jean Todt, United Nations' Global Road Safety Ambassador Michelle Yeoh, and the Automobile Motorcycle and Touring Club (ÖAMTC).
As part of the FIA Region I Spring Meetings taking place in Vienna from 13 to 17 May, the ÖAMTC and SOS Children's Village International organised a drawing competition for children from SOS Villages throughout Region I: Uganda, South Africa, Lebanon, Jordan, Bulgaria, Portugal, Bosnia and Herzegovina, Hungary, and Austria. All children from participating villages will be given tee-shirts and hats with the Action for Road Safety logo.
Children aged eight to 10 were asked to draw their route to school, with the winning drawings chosen by a jury and presented to the public at yesterday's press conference. The overall winner featured a Ugandan school, while other winning drawings came from children in Jordan, Lebanon, Bosnia and Herzegovina, South Africa, Portugal, and Bulgaria.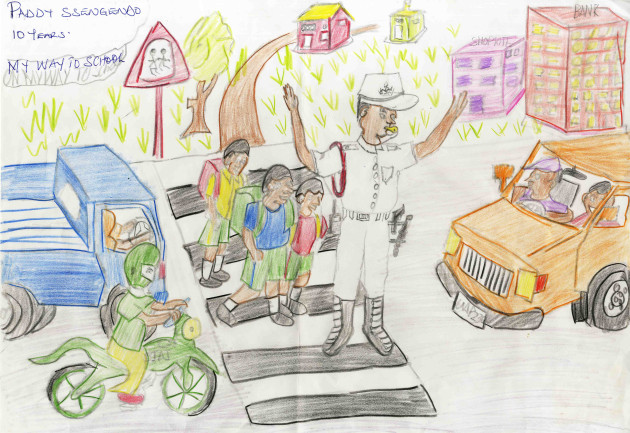 In addition to the prize ceremony, in presence of the driver Alex Wurz, Tuesday's event featured a screening of 'The Long Short Walk' film, created by the FIA Foundation for the United Nations' Global Road Safety Week. On Sunday, Todt and Yeoh joined the Formula One family (drivers, team principals...) in completing their own Long Short Walk along the grid of the Circuit de Catalunya, joined by 200 Catalan schoolchildren.
"Road safety is a matter of great importance to the FIA," FIA President Jean Todt said. "We have just seen one of our important contributions – the campaign 'The Long Short Walk'. In the run-up to the UN Road Safely Week for Pedestrians, the FIA asked pedestrians worldwide to film and photograph their daily routes. The entries were presented at the UN Road Safety Week for Pedestrians last week in order to raise awareness of the dangers facing pedestrians, especially children."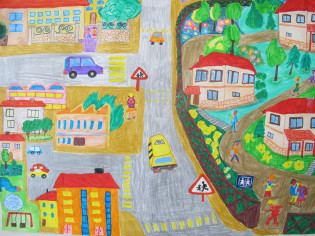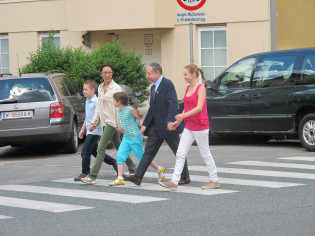 The Austrian event examined pedestrian safety throughout Region I, with Werner Kraus leading a session on children's road safety in Austria and on-going ÖAMTC efforts to improve existing high standards, and Christian Moser answering questions on road safety in SOS Children's Villages. Finally, UN Global Road Safety Ambassador Michelle Yeoh spoke of road safety issues faced by children around the world.
"Road traffic accidents are the world's eighth biggest cause of death," she said. "Current trends indicate that road traffic accidents will soon become the fifth greatest killer if nothing is done to change the situation. For the age group 15 to 29, road traffic accidents are practically the most common cause of death. In 2012, 1.3 million people were killed on the roads, about 22 percent of these were pedestrians. While in the industrialised nations it is more the elderly who are at risk; in countries with low and medium incomes it is primarily children and young people who are in danger. The situation in Africa is especially dramatic where 38 percent of road traffic accidents involve pedestrians.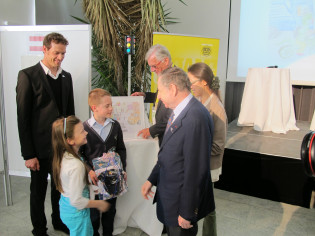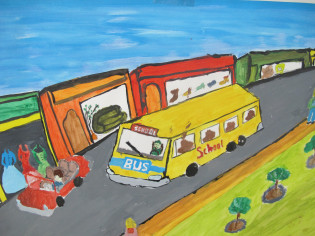 "Due to rapid economic expansion in many countries with low and medium incomes the degree of motorisation has sharply increased," she continued. "Since 2007 the number of motorised vehicles on the world's roads has increased by 15 percent, this means that life for those on foot is becoming more and more dangerous. Politicians must ensure that roads are made safer for pedestrians and cyclists. Where children have to walk to school, as is the case in many countries. There must be adequate measures to ensure their safety. Pedestrians need safe footpaths, most especially children."