Rally - FIA Rally Star appoints LifeLive as Official Cross Car partner
FIA Rally Star is pleased to confirm LifeLive as Official Cross Car (XC) partner for its Continental and Women's Finals, where candidates selected through ASN detection programmes will be assessed.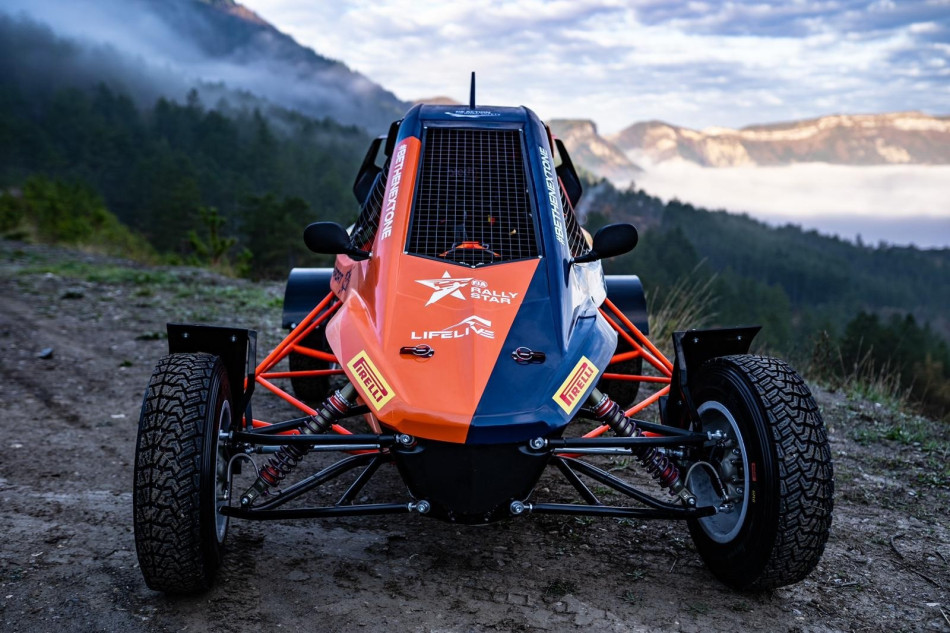 LifeLive is a FIA recognised XC manufacturer and has worked closely with the Royal Automobile Club de Belgique (RACB) to create a new national XC Championship that will support young drivers looking to forge a career in the FIA World Rally Championship (WRC).
 
Founded by Thierry Neuville in 2016, LifeLive established itself as a XC manufacturer driven by the Belgian WRC driver's desire to provide accessible opportunities in off-road motor sport. LifeLive operates from a state-of-the-art facility in Belgium with Thierry's brother, Yannick Neuville, overseeing day to day operations.
 
The discipline is being used as the entry-level tier for off-road motor sport, allowing young and aspiring drivers to discover gravel driving. Driving XCs competitively captures the essence of the basic principles needed to be a top WRC-level athlete but enables drivers to practice – even before obtaining their driving licence - and improve these skills. FIA Rally Star will make full use of the LifeLive TN5 XC for talent spotting to emphasise it is to WRC what go-karting is to Formula 1.
 
A XC is a single seater car with a tubular spaceframe chassis using a motorcycle engine that offers low running costs. Although simple in construction, XCs offer beginner drivers an insight into driving fundamentals, serving as the perfect platform to learn what it takes to be a successful rally driver.
 
This commitment to accessible motor sport and young talent highlighted LifeLive as a clear choice for FIA Rally Star's XC partner, to help search for the best and brightest future stars of rallying.
 
After ASN selections, the FIA will organise six Continental Finals (Europe, North America, South America, Asia-Pacific, Africa, Middle East and North Africa) during the second half of 2021. At the end of the sixth Continental Final, the six best female drivers will compete in the Women's Final. Seven drivers will be selected to continue their careers with a training and competition program leading up to the FIA Junior WRC Championship in 2023.
 
Yves Matton, FIA Rally Director: "The XC platform is a hugely significant element of FIA Rally Star. In order to provide a fair and consistent evaluation method in the Continental Finals, we needed to ensure we selected a XC manufacturer that shared our common goals and values. I am delighted with the appointment of LifeLive as the Official FIA Rally Star XC Partner; they immediately demonstrated their commitment to young drivers and desire to be part of this global search for the next generation of rally drivers."
 
Thierry Neuville, FIA World Rally Championship Driver and Founder of LifeLive: "It is a huge privilege for LifeLive to become the official XC Partner for FIA Rally Star. For a long time now, I have been determined to help promote and grow XC racing as a discipline to help spot future rally drivers. There are several core elements of XC driving that overlap with driving any rally car and it is great to see FIA Rally Star embracing this and using it as a platform to assess the drivers in the Continental and Women's Finals. I am looking forward to seeing many drivers and talent scouts discover this discipline and see it grow as a perfect and affordable test bed for emerging young talents around the world."
-----------------------------------------------------------------------------------------------------------------------------
VERSION FRANCAISE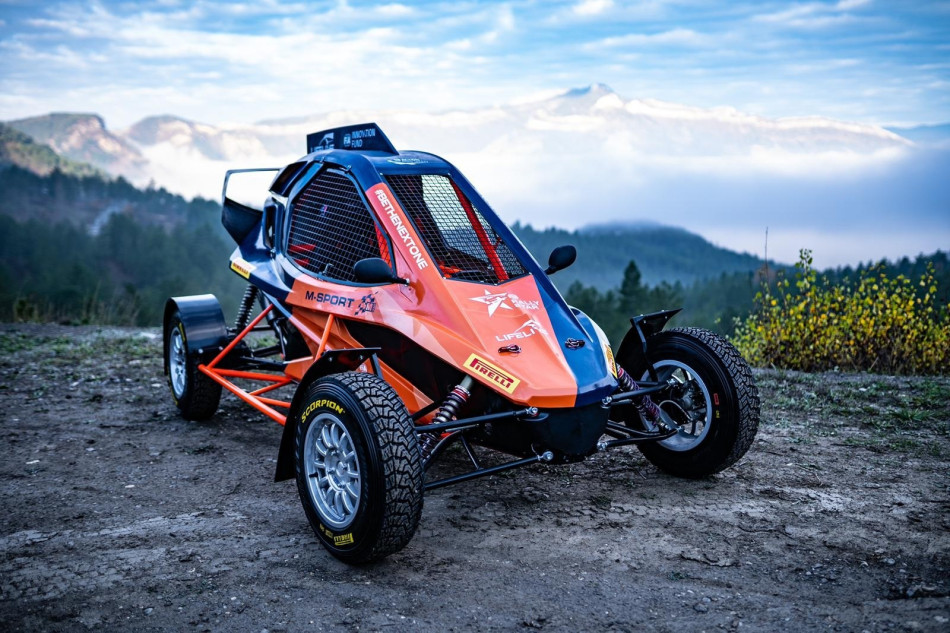 FIA Rally Star choisit LifeLive comme partenaire officiel Cross Car
 
Le programme FIA Rally Star pourra compter sur LifeLive en tant que fournisseur officiel de ses Cross Cars, qui seront pilotés lors des Finales Continentales et Féminine par les candidats sélectionnés au niveau des ASN.
 
LifeLive est un constructeur de Cross Cars (XC) reconnu par la FIA, qui s'est également impliqué au côté du Royal Automobile Club de Belgique (RACB) pour créer un nouveau championnat national de Cross Car et soutenir les jeunes pilotes désireux de faire carrière en Championnat du Monde FIA des Rallyes (WRC).
Fondé par Thierry Neuville en 2016, LifeLive s'appuie sur la volonté du pilote belge de proposer une offre accessible aux disciplines « off-road » du sport automobile. C'est depuis des installations ultra-modernes en Belgique que Yannick Neuville – le frère de Thierry – supervise l'entreprise.
 
Tout en offrant une marche d'accès au sport automobile, le Cross Car constitue une excellente école pour celles et ceux qui désirent découvrir le pilotage sur terre. Avant même d'obtenir le permis de conduire, le niveau de performance d'un XC permet d'établir et de développer les aptitudes nécessaires pour évoluer ensuite jusqu'au plus haut niveau du rallye. À l'image du karting qui constitue la première marche de la pyramide menant à la F1, FIA Rally Star utilisera les capacités des Cross Cars LifeLive TN5 pour détecter le talent des futurs talents du WRC.
 
Avec un châssis tubulaire monoplace associé à un moteur de moto, le Cross Car se distingue par un coût de fonctionnement réduit. Malgré l'apparente simplicité de construction, ce type de machine offre donc une plateforme parfaite pour que les débutants puissent acquérir les fondamentaux du pilotage.
 
Cet engagement pour rendre le sport automobile accessible aux jeunes talents a convaincu FIA Rally Star de choisir LifeLive comme partenaire officiel pour la fourniture de ses Cross Cars.
 
Après les sélections mises sur pied par les ASN, la FIA organisera six Finales Continentales (Europe, Amérique du Nord, Amérique du Sud, Asie-Pacifique, Afrique, Moyen-Orient et Afrique du Nord) lors du deuxième semestre 2021. A l'issue de la sixième Finale Continentale, les six meilleures pilotes féminines s'affronteront lors d'un évènement spécifique. Sept pilotes seront retenus pour poursuivre leur carrière avec un programme de formation et de compétition menant jusqu'au FIA Junior WRC.
 
Yves Matton, Directeur Rallye FIA : « Le Cross Car est un élément extrêmement important pour l'opération FIA Rally Star. Afin d'assurer une évaluation équitable lors des Finales Continentales et Féminine, nous devions nous assurer que le partenaire retenu partagerait nos objectifs et nos valeurs. Je me réjouis de notre association avec LifeLive. Ils ont immédiatement démontré leur engagement et leur volonté d'être à nos côtés dans la recherche d'une nouvelle génération de pilotes de rallye. »
Thierry Neuville, pilote en Championnat du Monde FIA des Rallyes et fondateur de LifeLive : « C'est un immense honneur pour LifeLive de devenir le partenaire officiel XC de FIA Rally Star. Je suis depuis longtemps déterminé à accompagner la promotion du Cross Car en tant que discipline susceptible de détecter les futurs pilotes de rallye. Il y a plusieurs aspects du pilotage d'un XC qui sont similaires à ce que l'on retrouve sur une voiture de rallye et c'est formidable que FIA Rally Star utilise ces véhicules comme plateforme pour évaluer les pilotes lors des Finales Continentales et Féminine. Je suis impatient de voir les pilotes sélectionnés à travers le monde au volant de nos machines. »