Rally Argentina : Loeb is the big winner !
Sebastien Loeb was a winner in Argentina in more ways than one. In addition to landing his 70th victory in the FIA World Rally Championship powered by Nokia, he has also grown his advantage in the title race to 18 points.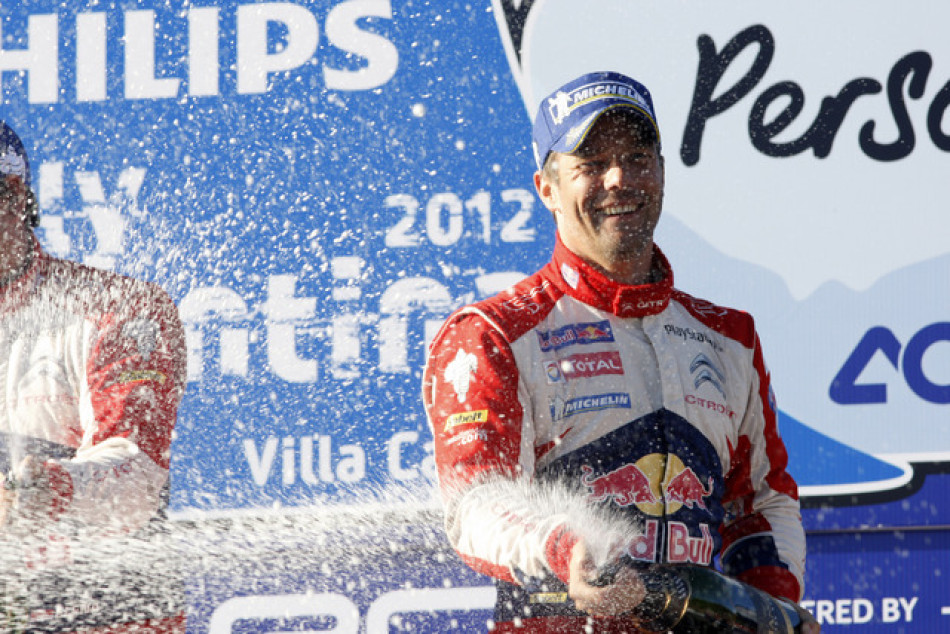 The Citroen Total World Rally Team star arrived in South America with a four-point advantage. But his win and Petter Solberg's day one exit means the gap between the two has now widened.
"After what we did in Portugal, it's not bad to be in this situation now," said Loeb in reference to his none-score on round four. "I feel okay but still Mikko [Hirvonen] and Petter are not so far behind. Anything can happen, and there's a long way to go."
Solberg, who was the last driver to win a world crown before Loeb began his record-breaking sequence of eight WRC titles, remains in second place in the overall classification despite only netting 11 points on the gravel counter for the Ford World Rally Team.
Mikko Hirvonen, Loeb's Citroen team-mate, was the major mover in Argentina, climbing ahead of Mads Ostberg into third overall by finishing second. Although Ostberg bagged his third podium of 2012, it wasn't enough to keep Hirvonen behind.
Martin Prokop and Nasser Al-Attiyah also made gains in the standings and head to the Acropolis Rally in Greece later this month in seventh and eighth places respectively.
Citroen's one-two means its lead over Ford in the manufacturers' standings is 45 points. Ostberg's podium hands the Adapta World Rally Team sixth in the table.
In the Production Car World Rally Championship, Benito Guerra's victory means he now heads the drivers' standings following team-mate and former leader Michal Kosciuszko's retirement with a mechanical failure.