RAC Foundation Road Safety initiative - "Eyes on the road" study
What about connected drivers? In 2015, a study focusing on the evaluation of how the use of smart glasses for navigation would affect driver behavior compared to the use of a satellite navigation device or high quality verbal instruction got funded through the FIA Road Safety Grant Programme. The project was developed by the RAC Foundation in cooperation with experts of the Human factors and Simulation Group at the Transport Research Laboratory (TRL).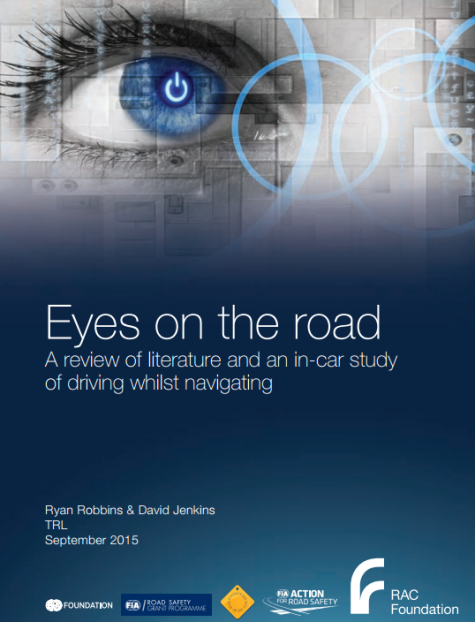 This study focuses on how connected drivers can be easily distracted by the provision of untargeted technology. Over the years smartphones have become an essential device for more than 60% of the population in the UK. Also, it is widely agreed that the increased risk of collision associated with smartphone use when driving is caused by the visual, manual and cognitive distractions that these devices can cause.
In the framework of the development of "wearable technologies", the RAC Foundation provided an experimental study focusing on the consequences of having visual information displayed over a portion of the forward visual field. A representative sample of 16 members of the general driving population completed three successive drives on public roads whilst navigating to an unknown destination. As a conclusion evidence shows that smart glasses can potentially be used for navigation, but that users do not enjoy the experience for the time being. Users feel less safe and more distracted.
Further to the experimentation, the study shows that the knowledge collected regarding driver distraction could help in the development of these products, and especially that the developers of new technologies have to ensure that their products really provide assistance and not distractions.
The full study can be accessed here.