Passion and Innovation: FIA opens star-studded Sport Conference in Turin
The fourth annual FIA Sport Conference week began today in one of the world's most prominent motoring cities, Turin in northern Italy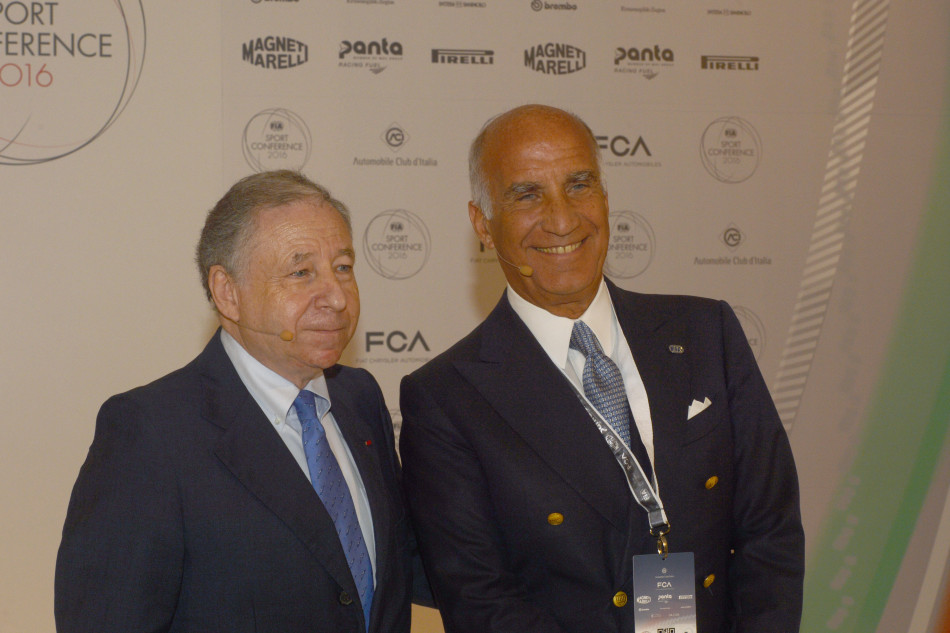 The theme of this sport conference is "Passion and Innovation: the past, present and future of motor sport" – a fitting topic for an event being held at the Lingotto, a former FIAT Group factory, renowned for producing some of the most famous Italian cars of all time.
The theme traces a line through the sport from its very beginning through to today on to what will make it a success in the future, focusing on how a love for motor sport can be captured to enhance the sport in years to come.
Co-hosted by the Automobile Club d'Italia (ACI), the event has gathered 116 National Sporting Authorities from around the world, and aims to provide delegates with an environment that will see them return home invigorated with ideas and knowledge to assist them in achieving best practice in their own motor sport endeavours.
This year's FIA Sport Conference focuses on a variety of elements – how the heritage of motor sport can shape its future, what innovations can be embraced and developed to ensure the sport's continued success and how motor sport can be made more accessible to more people around the world.
Over three hundred delegates and guests have travelled to Turin to hear from an impressive list of speakers. From some of the biggest names in Formula One past and present – Sebastian Vettel, Alain Prost, to off-road legends like Petter Solberg and heroes of the Le Mans 24 Hours Jacky Ickx, Emanuele Pirro and Allan McNish, the driving talent at this star-studded event is second to none.
In addition, some of the most important people who work in the sport are also here to join the discussion, including team principals Jost Capito, Franz Tost and Martin Whitmarsh, Audi LMP1 Race Engineer Leena Gade and industry experts Zak Brown from JMI and Tomos Grace from YouTube.
Some of the most impressive cars from Ferrari, Maserati, Lancia, Alfa Romeo and Fiat are on display to reflect the theme of passion that runs through not only this event, but the Italian automotive industry as a whole.
The next two days will feature further key panel discussions, interactive sessions, seminars and activities for delegates and guests before the conference comes to a close on Thursday evening.
FIA President Jean Todt said at the opening of the FIA Sport Conference 2016:
"We designed this Conference as a platform for exchanges, to enable people to meet and set up innovative projects as a result of these discussions. For the FIA, it is important to ensure that motor sport is accessible to everyone, in all parts of the world.
"We are at the incredible Centro Lingotto, a place that is steeped in history. For FIAT, obviously, it is a place of memory, where everything started. I'm also coming back here with some emotion, as I used to be welcomed here by the Board of Fiat Group to present Ferrari's budgets to shareholders.
"This is also a symbolic place for Turin as a whole, the capital of the Piedmont region, a city with an industrial past, which has very successfully converted itself into a national centre for excellence and a metropolis with a strong European dimension. In a nutshell, the Lingotto draws a straight line from its past, to its present and future, which perfectly mirrors the theme of this year's Conference."