OMDAI SPORT MEXICO reaffirms its commitment to DE&I
OMDAI SPORT MEXICO has hosted the Girls on Track initiative for the third year in a row, with the Formula E event garnering enthusiastic and unprecedented interest from over 1,000 young girls across Mexico.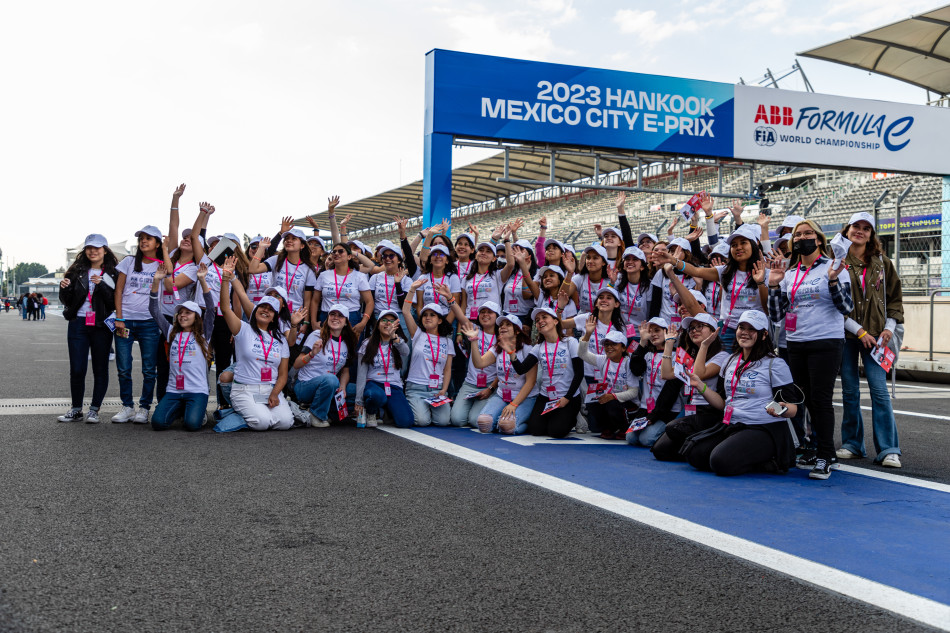 In 2022, OMDAI launched #UnDeporteParaTodXs (#ASportForAll), its new campaign aiming to strengthen its action on women's participation in motor sport and spearhead its ambitious DE&I five-year plan.
The campaign covers four core areas:
Promoting and enhancing visibility: Gathering success stories from the national motor sport community and sharing them across the OMDAI communication channels, including its dedicated digital platform. This includes raising awareness through discussions and webinars directed to all national stakeholders, tackling issues such as unconscious bias. 
Building a community: Through a mentorship scheme, OMDAI is aiming to improve access to motor sport, as well as to nurture female talent across the sport, from entry-level to leadership positions. The Club launched a national Women in Motorsport (WIM) working group, compiled a digital community of women and girls interested in the sport, and distributed a communications kit to all female drivers, officials, and volunteers.
Creating opportunities: Not only OMDAI has shown strong commitment to creating opportunities that are exclusive to young girls and women in all areas of motor sport, such as Girls on Track events, empowerment webinars, grants, etc. but also has been strengthening its talent detection and development programs open to all. 
Measuring and Reporting: Following the results of the DE&I survey in 2020, OMDAI has implemented a regular feedback system for all its initiatives and events so that it continues to learn from all participants and adapt its offering. 
Jorge Abed, OMDAI SPORT MEXICO President, said: "Motor sport is one of the few existing sports in which everyone can participate on an equal footing, in the same competition. Thanks to the efforts of the FIA and OMDAI the participation gap in Mexico has been decreasing, however, there is still a lot of work to be done. For the last decade we have had over 50% female employees at our offices, and we have strived to show that everyone, regardless of their gender, age, ethnicity, background or ability has the potential to achieve in racing. At OMDAI we will continue to give our full support, and continue in our efforts to ensure that everyone has a place in motor sport".