This page contains archived information and may not display perfectly
Merli Heads Osella 1-2-3 in Trento-Bendone Practice
FIA European Hill Climb Championship points leader Christian Merli set a simmering pace on a hot and sunny opening day of the 71st Trento-Bondone Hill Climb. In practice before his home event tomorrow (July 4). The Italian headed a trio of Osella Fa 30 sports-prototype machines in Category 2 for bespoke racing machinery.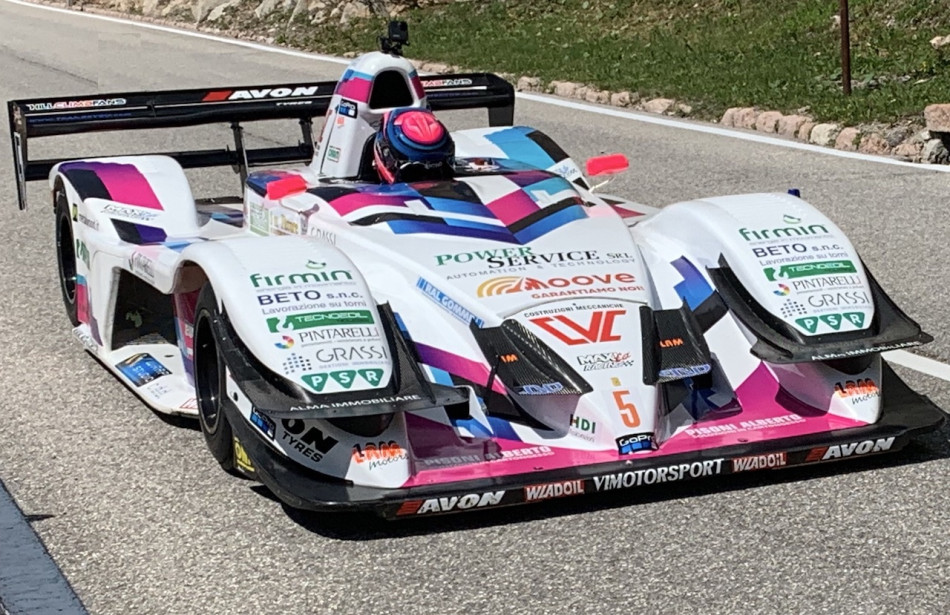 Merli has won every round of the championship so far in 2022 and threw down the gauntlet in Trento with his time of 9m 40.647s to cover the 17.3 km course, which climbs from 308 metres above sea level at the start to 1658 metres at the finish.
Behind Merli, two more of the three-litre Osella Fa30s set the second and third fastest times, driven by Germany's Alexander Hin (Germany) and Diego Dgasperi (Italy). The nearest challengers to Merli in recent events, Sébastien Petit (France) and Petr Trnka (Czech Republic) set the sixth and seventh fastest times respectively.
Fastest of the Category 1 production-based cars was the astonishing Class 1 Fiat X1/9 of Manuel Dondi, the highly modified car finishing in ninth overall in front of several sports-prototype machines.
The tight and steep nature of the Trento ascent plays into the hands of rally-based machinery in the less modified classes, with second in Category 1 falling to the Škoda Fabia R5 of Alessandro Zanolli from Class 3, just 0.65 seconds ahead of the Class 1 Ford Fiesta of Tiziano Nones.
Class 2 was headed by the Volkswagen Golf of Giuseppe Aragona, while Class 4 is set to produce a fierce battle between the local talent such as Rudi Bicciato in his Mitsubishi Lancer against the similar car of points leader Vasilije Jaksic.
Due to the large number of delays to recover cars from the hill, the ERC runners only managed one practice ascent., The FIA Historic Hill Climb Championship contenders were more fortunate and had two opportunities to tackle the course.
In both sessions the timesheet was headed by the BMW M3 of Maurizio Visintainer, whose crisp engine note could be heard registering maximum commitment in the sessions. His time of 11m 45.735s was more than 20 seconds clear of the next runner in the first session. His second time was 11 seconds slower, but so too was that of the second-placed Porsche 935 of Jean Marie Almeras, keeping Visintainer's advantage at the 20 second mark.
Amonhg the most eye-catching cars in a field full of historic treasures were the Opel Astra GSi of Alessandro Bolzani, the Renault 5 Maxi Turbo of Silvio Andrighetti and the Ford Lotus Cortina of Philippe Vernay, among a beautiful selection of classic Porsches, Fiats and Alfa Romeos from the local runners.
Two timed ascents will be made on Sunday, after which the winners in every class will be crowned. It is possible to follow the action from around the world online via the online timing system here (link: http://live.iltornante.it/tempi-live-71-trento-bondone-2022/)