This page contains archived information and may not display perfectly
MERC - 30 competitors from 12 nations set for 2017 Qatar International Rally
13-time event winner Nasser Al-Attiyah tops the exciting entry list, while Khalid Al-Suwaidi will be going all out for victory in the first event of the 2017 FIA Middle East Rally Championship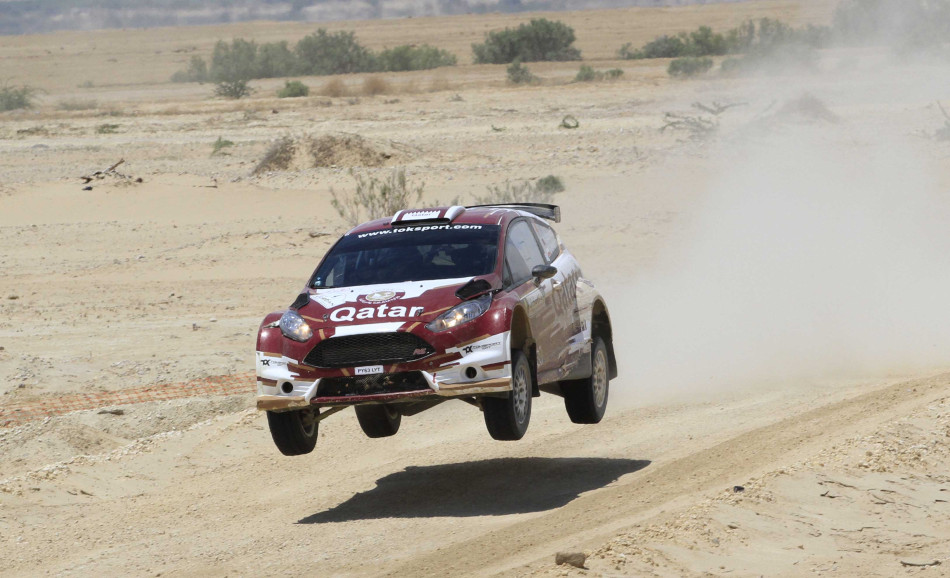 The Qatar Motor and Motorcycle Federation (QMMF) has announced that an impressive 30 competitors from 12 countries will compete in the 2017 Qatar International Rally, round one of the 2017 FIA Middle East Rally Championship, taking place on 3-4 February.
The traditional opening round of the regional rallying series will be fought out over 12 special stages in a revised two-day route laid on by rally officials under the supervision of QMMF President Abdulrahman Al-Mannai and Executive Director Sultan Al-Muraikhi.
Nasser Saleh Al-Attiyah and his French navigator Matthieu Baumel are the top seeds and firm favourites to retain their title, having been beaten only once on the event since his first victory in 2003. "This has always been a special rally for me and one where I have a fantastic record," said Al-Attiyah. "It is never an easy event and the nature of the stages here mean that you have to drive sensibly to avoid damaging the car. This year will be no different, but Matthieu and I are looking forward to getting back in the car and starting our rallying campaign off with a win."
The Skoda Fabia R5 driver faces stiff competition at the front of the field from the likes of Qatar's Khalid Al-Suwaidi and Kuwait's Masoud Al-Saleh in their Ford Fiesta R5s.
The battle for supremacy in the Group N category will be fascinating and 10 teams will be hoping to gain the upper hand on the first of five rounds of this year's championship.
Qatar's challenge lies in the hands of defending champion Rashed Al-Naimi, Sheikh Suhaim Al-Thani, Saif Al-Naimi, Nasser Al-Kuwari, Khalifa Saleh Al-Attiyah and Khalid Al-Mohannadi, while Meshari Al-Thafiri and Salem Al-Thafiri represent the State of Kuwait.
The international field is completed by Lebanon's Henry Kahy, the experienced German lady driver Edith Weiss and Oman's Hamid Al-Qassimi. Jordan's Asem Aref is chasing two-wheel drive honours and has entered his Renault Clio at the rear of the field with navigator Musa Djiyerian.
"We are delighted to see so many nationalities and several new faces on the entry list for our round of the FIA Middle East Rally Championship," said Abdulrahman Al-Mannai. "We have our local drivers at the front of the field pushing for honours and strength in depth in an international line-up in Group N. We look forward to seeing everyone at Losail next week."
The event is based within the Losail circuit, north of Doha, and the facility will host administration checks, scrutineering and media and rally facilities from Tuesday (31 January) through to Saturday (4 February) next week.