Major motor sport exhibition starts Macau GP week
Tap Seac Square hosts glittering display for FIA GT World Cup cars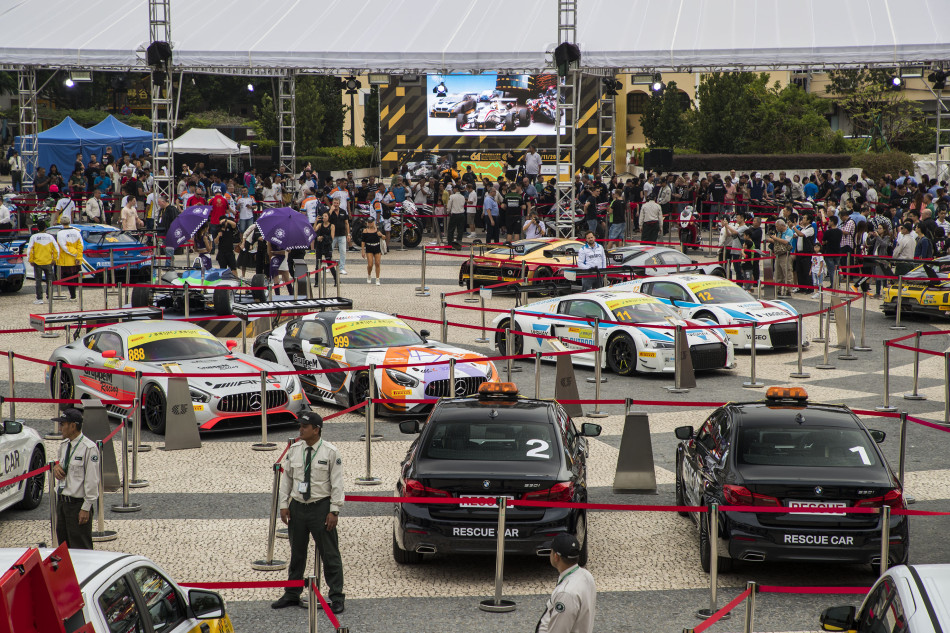 A major exhibition of the world's fastest GT3 cars has heralded the opening of the Macau GP week.
Click here to view a gallery of the best images.
Representatives of seven factory aligned GT teams have been brought together in Macau's picturesque Tap Seac Square in the Sao Lazaro district to begin festivities for the 64th Grand Prix.
Audi, BMW, Ferrari, Honda, Lamborghini, Mercedes-Benz and Porsche will all contest the 18 lap (110km) FIA GT World Cup on Sunday November 19 around the Macau Guia street circuit.
Thousands of spectators are expected to enjoy the rare opportunity to get close to the competing cars in the weekend long static exhibition that has now become part of the Macau tradition.
Two FIA World Cups will be decided at the Macau GP – one for GT and the other for Formula 3 drivers, the cream of the young aspirants for future F1 drives.
Newly crowned FIA European F3 champion Lando Norris, named as the McLaren F1 team's new reserve driver, flies into Macau on Thursday to contest the FIA GT World Cup.