Legends Polyphony Digital Inc. and FIA long-term partnership
The Fédération Internationale de l'Automobile (FIA) and the creators of the highly-acclaimed Gran Turismo® series, Polyphony Digital Inc. (PDI), today announced exciting plans for a long-term innovative partnership.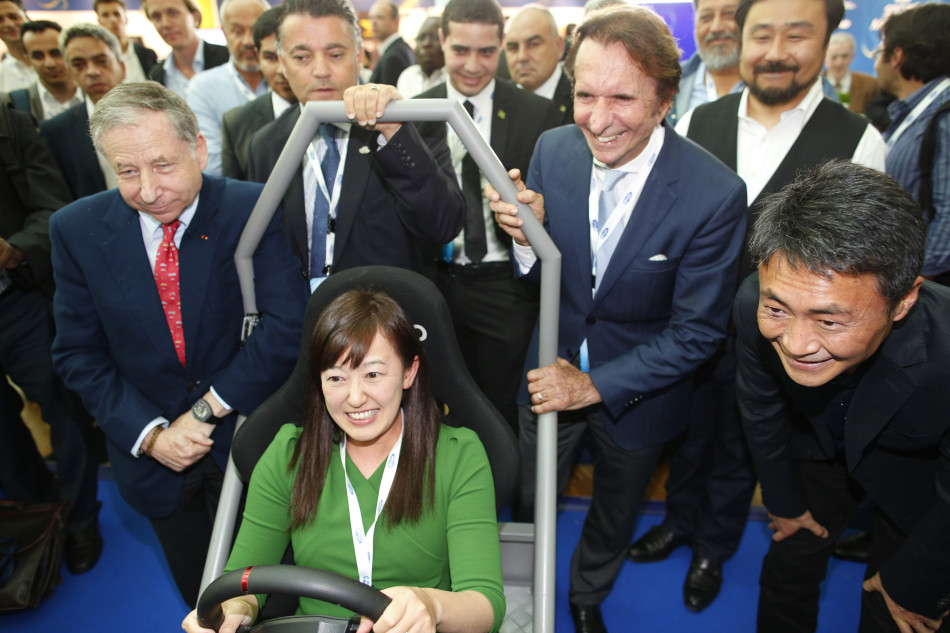 The FIA's role as the governing body of motor sport worldwide, and the representative of almost 80 million road and track users from 141 countries on five continents, will help grow the direct relationship between the millions of fans of Gran Turismo and the real-world of motor sport.
To mark the start of this collaboration, Gran Turismo®6 will become the first-ever video game to feature FIA-certified content. Gran Turismo 6 for PlayStation®3, which launched late last year, has been granted an FIA certification for four of the game's world-famous tracks. The virtual circuits in Gran Turismo have been recreated in intricate detail. The track inspection for each was conducted by FIA officials who visited PDI's development studio of in Tokyo, where Gran Turismo 6 track models were accurately compared to FIA standards. Other tracks included in Gran Turismo 6 will be subject to inspection in order to obtain certification by the FIA in the near future.
As a second key element of the partnership, FIA & PDI plan to launch an official FIA Online Championship in 2015 with the intention of offering the large number of Gran Turismo players and motor sport fans the opportunity to engage with real motor sport.
Jean Todt, President of the FIA said: "This innovative new partnership will ensure that millions of Gran Turismo and motor sport fans can race on even more detailed tracks at home. The Gran Turismo series has played an important role in helping to attract a new fan base to motor sport. With the input of FIA in the development of the upcoming FIA Online Championship, Gran Turismo 6 will now offer an experience even closer to the real world of motor sport. We are also excited to be working closely with Polyphony Digital and Sony Computer Entertainment in the future to find new ways to continue to make motor sport more accessible to millions of fans that share a passion for racing."
Kazunori Yamauchi, President of Polyphony Digital Inc and creator of the Gran Turismo franchise, explains: "We are incredibly proud for Gran Turismo 6 to be officially certified by the governing body of world motor sport for in-game content. As we celebrate the 15th anniversary of Gran Turismo, this has to be the biggest accolade the game has received in its history. Our partnership with the FIA is a further step forward in our continued quest to bring the worlds of virtual and reality racing into a full circle."
Jacques Berger, Head of Safety at the FIA said: "It was not until we completed the tests between our track data and the game's track data that we fully appreciated the level of work and attention to detail that goes into the development of Gran Turismo 6. It was not just the tracks that have been precisely mapped out, but also the surrounding landscapes such as the run-off areas, grandstands and buildings."