Kenya's AAK provides first aid training for public service vehicle drivers
Each year, over 3,000 lives are lost on Kenyan roads and 57 per cent of fatalities occur due to a mishandling of the victims by first responders.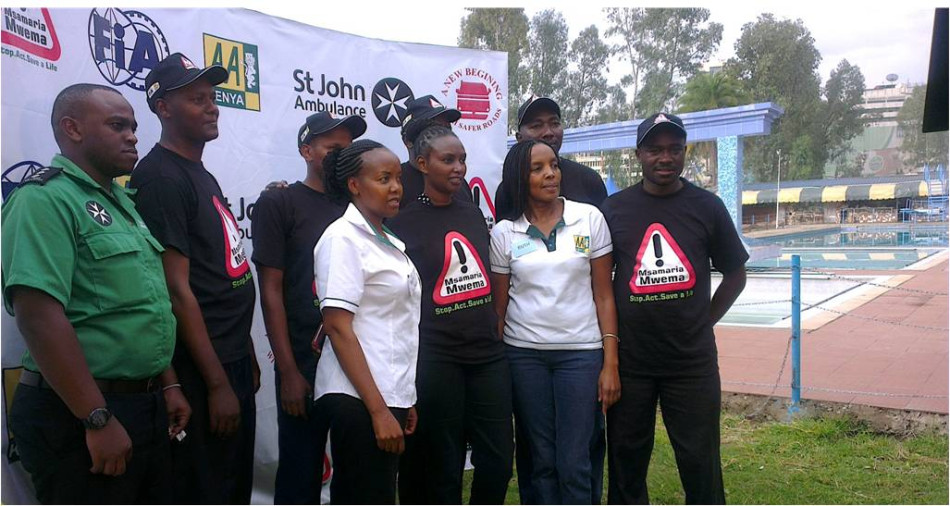 In June 2016, the Automobile Association of Kenya (AAK) launched the "Msamaria Mwema" initiative, funded by the FIA Road Safety Grant Programme, which aims to reduce the increasing number of road accidents in the country. 
A large majority of road accidents in Kenya involve public transport. Therefore, the AAK identified a need to train the public service vehicle drivers in first aid to enable them to effectively treat accident victims, thus saving lives and reducing the severity of injuries. To do so, the AAK partnered with St John Ambulance Kenya, a charity offering different services such as emergency preparedness, emergency response, trauma support and counselling.
AAK and St John Ambulance has begun offering free training courses to public service vehicle drivers who use the Mombasa-Malaba highway, considered to be one of the most dangerous roads in the country. The aim of these workshops is to enable drivers to avoid accidents, and also administer first aid in emergency situations.
The programme will also help shorten the overall emergency response time, as drivers of public service vehicles will be able to stop and provide first aid at an accident scene until the ambulance arrives. The average response time for ambulances in Kenya is more than nine minutes, but it is estimated that public vehicle drivers may arrive at the scene in less than three minutes.
The AAK target is to train 500 drivers from June to December 2016. So far, 167 drivers have already taken part in the five workshops that were held in Nairobi during June and July.
The initiative has received the support of the Minister of Education, who believes that the programme will change drivers' behaviours and attitudes and ultimately save lives.