Keeping pace with change - ACTAC Regional Meeting
The Arab Touring and Automobile Clubs met yesterday in Paris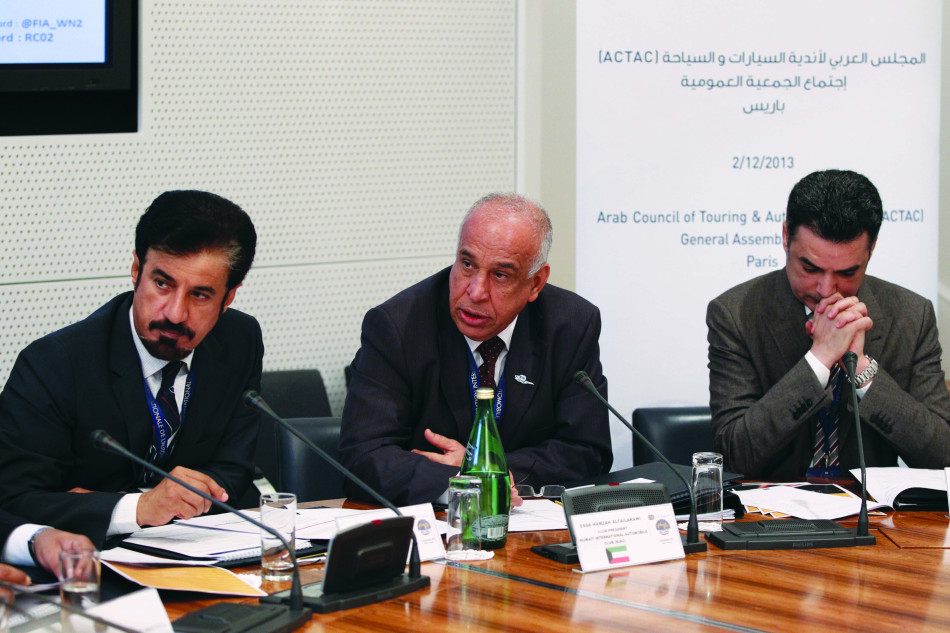 Progress made in a range of safety, governance and management projects undertaken over the past year were under review at today's meeting of the Arab Council for Touring & Automobile Clubs (ACTAC), which brought together 21 clubs from across the region.
A highlight of the past year was the success of the ACTAC Management Workshop in Qatar, which brought together many highly regarded speakers and top level managers from across the region for the exchange of best practice and ideas on new membership and business models.
The fight for road safety remains a priority for ACTAC clubs and a new Road Safety Research Scholarship is being launched with the goal of encouraging members to put forward new projects. Hani Shaban of the Automobile Club de Syrie was also elected as an Executive Member of ACTAC with responsibility for road safety issues.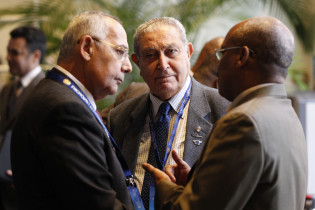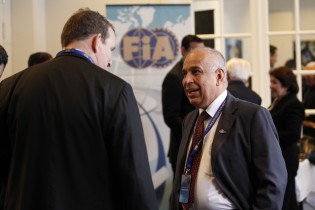 Delegates also had the opportunity to discuss cross-border transit systems with Youlian Guenkov of the International Road Union, who said that by simplifying and harmonising customs systems and through facilitating border crossings for customs officers and trade operators, cost effectiveness could be greatly increased and the door-to-door transport of goods secured.
He emphasised the importance for all countries of signing up to existing UN International agreements and conventions, notably the TIR (Transports Internationaux Routiers) Convention. Using existing systems in place at the IRU he said the technical basis for a paperless TIR system is in place today.
Elected to the ACTAC board alongside Hani Shaban were: Mohammed Ben Sulayem (Automobile and Touring Club for the United Arab Emirates) as ACTAC Chairman, Essa Hamzah Alfailakawi, (Kuwait Automobile and Touring Club) as Secretary General, Adel Abdel Baki (Automobile and Touring Club of Egypt) as 1st Vice Chairman, Ahmed Abdel Malik (Yemen Club for Touring and Automobile) as 2nd Chairman, Riyadh Al Malik (Saudi Automobile & Touring Association) as Treasurer, and Chibab Baloul (Fédération Algérienne des Sports Mécaniques) as the Mobility and Tourism Commissioner.